Disability Services
Whether you are a current student or thinking about applying to UWE, we have a range of support services for you. We can help you to access the full range of academic, cultural and social activities that the University has to offer.
Catering for UWE students' different needs.
Information on non means tested allowances for disabled students.
Disabled Students' Allowances needs assessments explained.
Information about the types of support and adjustments available.
Information on accessing the assistive technologies software.
Further information for those considering studying at UWE.
Relevant links for further guidance.
Useful contact details for disability related services.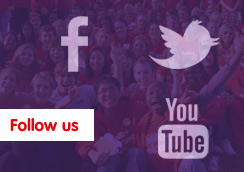 Related documents
Students with a temporary disability or illness
If you have a temporary disability or severe illness (ie likely to last less than a year) which has a substantial effect on your capacity to study and/or take assessments, contact the Disability Service to find out how we can help.