Dr Ann Grand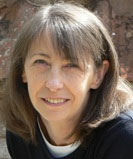 Ann Grand is a part-time Research Fellow in the Science Communication Unit, working with fellow academic and research staff in the Faculty of Health and Life Sciences to develop collaborative projects, specifically focussing on the embedding of public engagement within research projects.
Research, practice and projects
Ann carried out her PhD research in the Science Communication Unit, UWE, under the supervision of Professor Alan Winfield, Dr Karen Bultitude and Dr Clare Wilkinson. The studentship was funded by a Doctoral Training Grant from the Engineering and Physical Sciences Research Council. Her research focussed on how the emerging ideas and practice of open science can be a medium for public access to and involvement in the process of science and an innovative method for real-time science communication. Ann continues to be interested in research into public engagement with science through online and digital engagement routes.
Ann has over ten years' experience in informal science communication, as the volunteer web host for the national and international café scientifique network. Through the website, she support and mentors new and existing volunteer café organisers around the world. Ann recently told the story of Café Scientifique at TedX UoN. Watch the video of Ann's talk.
Since completing her PhD in 2012, Ann has co-ordinated the Learning Labs project, which offers UWE's science communication students innovative and creative placement opportunities. She has contributed to evaluations carried out by the SCU, such as (under Dr Clare Wilkinson) the 2012 Science for Environment Policy service evaluation and (with Dr Helen Featherstone), the evaluation of the Continuous Loop project for the Royal Academy of Engineering. In addition, she has conducted evaluations for the Physiological Society of their grant-funded outreach projects.
Teaching
Ann teaches on three of the Unit's MSc science communication modules: New Opportunities in Science Communication, Science, Public and the Media and Hands-on Science and contributes to the undergraduate Controversial Science programme. Ann has supervised three MSc projects to completion.
Publication, dissemination and impact
From her PhD research, Ann has published in Science Communication. Before that, she contributed chapters to Practising Science Communication in the Information Age (2009), edited by R. Holliman et al. and to the Springer Encyclopædia of Science Education (2012).
Ann has presented at several national and international conferences, including the biennial International Public Communication of Science and Technology conference (PCST) in 2010 and 2012, Science Online London and Science in Public. See Ann's UWE staff profile for further details. Ann is a reviewer for Studies in Media and Communications and the British Journal of Educational Technology.
Further information
UWE Staff Profile: Dr Ann Grand
e-mail: ann2.grand@uwe.ac.uk
telephone: +44 (0) 117 32 83332
social media: Twitter: ann2_g