Secondary Initial Teacher Education (ITE)
Why train to teach at UWE?
As a trainee teacher at UWE Bristol, you will be joining an innovative, creative and well regarded programme to train to teach across the 11-18 Secondary age range and gain Qualified Teacher Status (QTS). We offer:
Research-based learning that encourages critical and reflective thinking and continuous growth as a teaching professional.
Active, practical and placement-based learning with a high level of support from tutors and partners in our diverse network of 250 educational settings.
Engaged, passionate and creative tutors who are grounded in current teaching practice and the latest research.
Innovative methods such as exploring learning outside the classroom and cross-curriculum working between subjects to create a unique and mind-opening experience for students.
The chance to study and reflect with other trainees and be part of an invaluable network of peer support. Read Nikki's student story.
State-of-the-art facilities including IT skills development and technical support for your subject area and classroom practice. Our high-quality teaching rooms model contemporary classrooms to give our trainees experience of an environment similar to school.
Subject knowledge enhancement courses (SKE) to help you build on your current subject knowledge in Design and Technology, Mathematics, Modern Languages (French) and Science (Chemistry and Physics).
Secondary PGCE courses
Ofsted
Our most recent Ofsted inspection in February 2014 rated UWE Bristol as good across primary and secondary education training. These are some of the key strengths the report picked out:
"UWE Bristol trainees and NQTs make positive contributions to the life of the school."
"Teacher training at UWE Bristol provides a wealth of resources and practical advice, which trainees use imaginatively to engage the interest of their pupils."
"UWE Bristol students' commitment, enthusiasm, and high levels of professionalism, motivates them to become good-quality teachers."
"UWE Bristol is well regarded by head teachers."
"UWE Bristol-based training makes strong connections between subjects, through a variety of ways including the curriculum days."
"All leaders and managers across the partnership are fully committed to improving the education and life chances of pupils in our schools."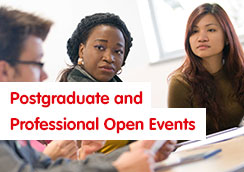 Enquire now
Enquire online for more information about Secondary and Post-Compulsory Initial Teacher Education (ITE) at UWE Bristol.