Postgraduate consultancy projects
Our postgraduate programmes, specifically the MBA and MSc Management, are designed to allow postgraduate students to take a step towards more senior management positions by providing them with the skills they will need to improve business, service and people performance, achieve change, boost profitability and deliver long-term success through innovative strategic thinking.
Students are offered the opportunity to carry out either group or individual consulting projects during the course of their programme. MBA students have a minimum of 3 years' commercial experience allowing them to undertake a wide range of projects. Masters in Management students, where they do not have such experience, are suitable for more analytic and research-based projects.
Each year, we look for a number of organisations who wish to benefit from the unique prospect of having a sharp-minded and motivated student who can carry out such a project on your behalf.
The consultancy opportunity
The consultancy project runs over a calendar period of approximately 3-4 months
You can take advantage of either a single student inputting approximately 12 weeks of work, or a group project with a total of around 4 weeks work per student.
The individual or group can inject new ideas into your organisation regarding a business need that might not otherwise have been reviewed due to lack of resource.
There is no cost incurred to your organisation for this service, however, we would recommend covering basic expenses, agreed with yourself in advance.
The nature of the consultancy project is flexible and can relate to any sector of your organisation. Previous projects include most aspects of business and public sector activity. We suggest that highly technical projects are avoided unless of course we are able to field a student who has the necessary expertise.
Individual consultancies commence in May or August and group projects in late January.
The project usually involves some external research and access to internal data and with the client's permission, the organisation's stakeholders.
Projects are governed by strict protocols and confidentiality.
Previous projects
Previous projects have included:
Review of Corporate Social Responsibility policy for a US IT corporation.
Creation of a business model to develop electric vehicle charging infrastructure across the Bristol area.
Automation strategy for a water utility company.
Business Development plan for SME GPS locator system products.
Employee retention plan for engineering company.
What does your organisation need to provide?
All we request is that you as an organisation provide:
An appropriate consultancy project for the student(s) to undertake.
The necessary data to allow the students to produce coherent recommendations at the end of their time with you.
Office space for them to conduct some of their research.
A member of staff to work as their nominated client throughout this period and to commit to the project throughout.
As a result of this you will receive:
A detailed analysis along with a final tangible written report and presentation: the individual student or group will be mentored throughout the project by a suitable academic from within the Business School.
A fresh perspective from a talented student with coherent problem solving and management skills.
Constant support throughout from our placement team who will be on hand to offer assistance and advice.
Further information
The information above is a starting guide to what our student consultant groups can help with. If you would like to be involved in this scheme or would some further information, please contact placements@uwe.ac.uk.
See our 'recruiting students and graduates' web pages for details of other schemes.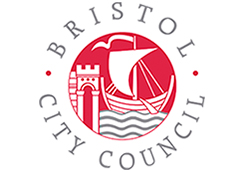 Ben Robinson, Policy Team Manager, Bristol City Council
"We like to offer students the opportunity to work with us. In this particular case the timing was perfect, there was a specific piece of urgent work that needed to be done, with specific skills required to do it. The idea the student proposed to us was a perfect fit for the job.
The student provided an excellent and very thorough piece of work, but more than that, became an integral part of the team in his short time with us. He needed to speak to partners, providers and stakeholders and did so with exceptional professionalism."