Transport
Facilities' transport team gets things moving efficiently, affordably and sustainably. Keep up-to-date with important changes to travel and parking in UWE's TravelSmart programme.
Information about our award-winning Wessex Red service.
Booking staff transport, postal and delivery services at UWE.
UWE's travel plan to reduce reliance on single occupancy car journeys and increase use of sustainable travel options.
UWE's parking policy and
how to obtain a permit.

The University is committed to sustainable travel through our Travel Smart proposals.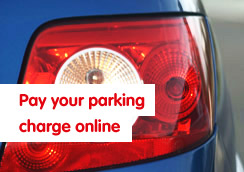 Booking services
Contact information
Telephone:
+44(0) 117 32 81222 (parking)
+44(0)117 32 81542 (buses, cycling)
E-mail: travel.plan@uwe.ac.uk