Xiaogan - Accounting and Finance
After studying Accounting and Finance at UWE Bristol's Partner institution Guangdong University of Finance in China, Xiagon Huang came to Bristol to further his studies. He's now a Business Development Intern at EBRD.
An inviting prospectus
"Two things really appealed to me about the BA(Hons) Accounting and Finance. First, it's well-structured and, second, it's supported by variou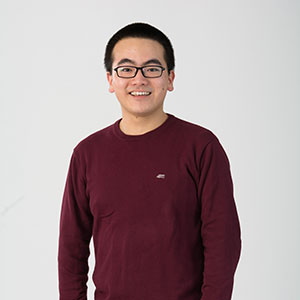 s professional accounting bodies and leading accountancy firms, so it helps to develop job prospects."
Real world value
"For me, the most effective part of this course is the real world application of everything we learn. We didn't just focus on developing our knowledge in theory — we had to put our theory into practice, analysing real scenarios and staying on top of what is really happening in the business world. Always focusing on real events and implications means that we have a solid understanding of the business world, and real experience — so we're more mature graduates with a professional outlook and exciting employability prospects."
Mixing business with pleasure
"When I was studying, I founded the Chinese Students Network. This was a way for us to organise activities for Chinese students and Scholars Association Bristol — bringing Chinese students together and helping them to feel at home while they completed their studies. We also offered support in helping them adapt to life in the UK, tried our best to answer any questions they had, and give them help if it was needed.
"I also volunteered at the Bristol Museum for the Chinese New Year event. It was a brilliant chance to meet and chat with people coming from lots of different backgrounds. I got a lot out of it — it was an opportunity to improve my communication skills, and I also learnt about the history of the Bristol museum.
"I enjoyed my time living in Bristol. There's so many things to do with friends across the city and the harbourside is a great place to enjoy a wide range of food and drink."
Moving forward; looking back
"I'm now studying a Master's Degree in Business Finance and Accounting at University of Warwick, and I'm also a Business Development Intern at EBRD but I still miss my lecturers and friends from UWE Bristol. The support there was great and my friends inspired and motivated me to push further."
"My proudest moment so far is definitely when I found out I had got a first class degree."