Vicki - Law
Seconded from Prisoners Abroad, Vicki is a Human Rights Advisor in the Consular Assistance Department of the Foreign and Commonwealth Office. Prisoners Abroad is a small charity which provides emotional and welfare support to British nationals in detention around the world. A Human Rights expert with the Council of Europe, Vicki has trained judges and lawyers in Russia, Ukraine and Armenia.
Preparing for unique experiences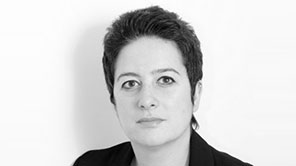 "My interest and passion for human rights began at UWE Bristol. I studied both International Law and Civil Liberties as part of my undergraduate degree and both subjects were of great interest. Indeed, these two areas of law have been fundamental in my career.
"I've been incredibly lucky to have had a very varied and interesting career in human rights. I've worked for the United Nations Mission in Kosovo. I've trained judges and lawyers on European Human Rights Laws in Russia, Ukraine and Armenia. I was part of a human rights monitoring mission to Ethiopia. I've even had a memorable journey with the Italian army in a military jet!"
Skills for today, and the future
"I developed a number of key skills at UWE Bristol which I apply in the workplace. I studied International Law, criminal law and civil liberties which I've used substantively in my career to date. I also gained strong drafting, problem solving and analytical skills. I regularly draft advice in my current job at the Foreign Office/Prisoners Abroad which includes reviewing and drafting diplomatic correspondence.
"Qualifying as a lawyer and studying for a law degree stood me in very good stead for my career. I don't think I would have got some of the jobs I've had if I didn't have a legal background."
Investing in Business and Law
The University has recently completed a £55 million building for the Faculty of Business and Law which means current and future studies can enjoy the very best facilities as well as the very best courses.