Veronika - PGCE (Postgraduate Certificate in Education)
Together we can make a difference
Veronika had always dreamt of a job where she could make a difference to young people's lives which led her to study for a PGCE in Secondary Initial Teacher Education Modern Languages.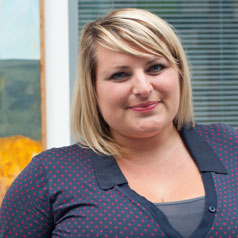 After graduating from UWE Bristol in 2007 with a BA (Hons) in Spanish and Sociology, Veronika started her career in the Childcare Protection Unit of the Avon and Somerset Constabulary. It was when she changed jobs within the police force that Veronika decided to pursue her dream of becoming a teacher.
Making a difference
Veronika says, "I really felt a desire to make a difference in the job that I do and I found myself wondering about what it would be like to teach and work with young people. I opted for the PGCE course as it was only a year and was very practice based with the majority of time spent on placements.
"I had studied for my undergraduate degree at UWE Bristol and felt at home there but the deciding factor for choosing UWE Bristol was the recent Ofsted inspection which rated the course as 'outstanding', so I knew I would get the best support and teaching.
"I have gained valuable skills from my placements and learned to take on constructive feedback and put improvements into practice. Having dreaded the assignments I actually found them very useful. The fact that I had to study, read and analyse specific learning and teaching methods has made me a more reflective and creative teacher."
Future plans
"I am nearing the end of my second placement and have already been offered a job starting in September!"