Sophia - Architecture and Environmental Engineering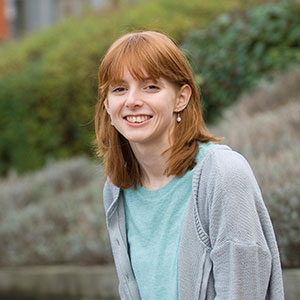 "The originality of my course was a key reason why I chose it. I was interested in the concept of linking the two subjects, particularly in view of current contentious issues surrounding climate change. The fact that it's supported by the Royal Institute of British Architects (RIBA) and Chartered Institute of Building Services Engineers (CIBSE) is an extra bonus."
As well as the course content, Sophia enjoyed the opportunities to collaborate across the faculty.
"Our 'Inter-professional Design' module brought together UWE Bristol students with different specialisms to work on a project. This was a good opportunity to learn what it may be like to interact with professionals in the industry on graduating."
These skills have come in handy over the last year as Sophia and classmates have set up and managed the UWE Bristol branch of Engineers Without Borders UK (EWB). Members of this international NGO work to tackle global inequalities through sharing engineering skills and knowledge. The UWE Bristol branch gives students a chance to build skills, network and get involved on global projects.
"My role as branch secretary has been fascinating and an excellent experience. Working with lots of different people and liaising with the national office has definitely built my communication skills.
"We've developed a programme of speakers, events and training. Some are based on building skills that will be useful for students interested in doing a placement overseas. Others are focused on networking. Our last one with Architecture Sans Frontieres was on community engagement and had a good turnout. Earlier in the year, a group of us went on a national EWB course, learning about the construction of solar showers and compost toilets. There are lots of activities to get involved in."