Seyi - Accounting and Finance
In her second year at UWE Bristol, Seyi Suberu took a placement with General Electric (GE). Securing a graduate training scheme with them meant that she could concentrate on her studies in her third year — putting everything she'd learned in practice and achieving a 1:1.
Learning by example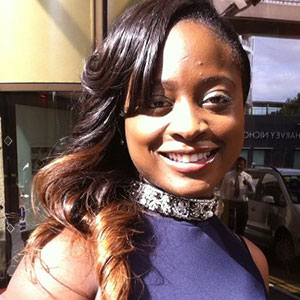 "The most effective part of the teaching BA(Hons) Accounting and Finance course was the context given to each subject. It was mainly case studies — relevant examples of things that had actually happened in the industry. They were a really vivid illustration of how issues in areas such as auditing had affected high-profile companies, why these things should have been picked up, and how we could apply the learnings in our own practices.
"The most challenging part was managing my studies and fitting in a part-time job to pay the bills. I remember struggling in my first year to get the balance right: going to lectures, studying, and then heading off to work, but once I found my rhythm it was fine."
A strong support system
"My lecturers were very understanding if I had to work late, and they even helped me rearrange my lectures to find a timetable which worked for me — and one-on-one sessions gave me a chance to ask any questions outside of lectures.
"The Placement Centre was also great. They were heavily involved in securing my placement — helping me identify an industry I was interested in and prepare for interviews, and giving me some tips on time management."
Finding the right placement
"My placement with GE was in Commercial Finance — working with the sales teams to forecast performance and profit margins, and analyse what these things could mean for the wider business.
"A lot of the areas I was involved with were familiar to me from my course, so I had a head start on some of the other interns. I understood the concepts and could have a well-balanced conversation about them with the finance managers at GE. Thanks to that foundation, I secured employment with GE for when I graduated — and I could return to my studies in my third year stress free."
Graduation, and beyond
"I took a lot back to UWE Bristol when I returned for my third year. My work ethic and time management skills had definitely improved, and I had a working knowledge of a lot of the subjects we covered — I based my dissertation on GE and stock prices so I could draw a lot from my time there.
"After graduation I went back to GE on the Financial Management Program — working in the UK, Germany and Italy. After that, I moved onto the Corporate Audit Staff scheme, working in the US with GE's Audit department, and I'm now part of the Procurement team."
"My Accounting and Finance degree has given me a strong background in business, and a deep understanding that I can apply in the workplace."