Rich - Information Technology Management for Business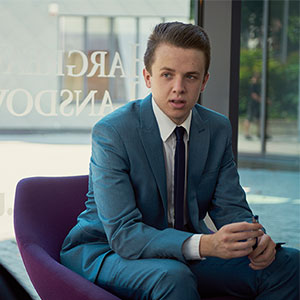 "I'm proud of securing a worthwhile placement with a high achieving FTSE 100 company. It was a long and unsuccessful process for a number of months. However, it has paid off and the role and responsibilities I am given now is a very influential experience for after graduation.
Rich was also given the chance to work in a different role within the company for a couple of months – an opportunity he jumped at. "This will allow me to experience a different perspective of how Hargreaves Lansdown operates but also will allow me to work in a department that I would be interested in applying to after I graduate.
His advice to others searching for a placement role?

"Start applying early, prepare for interviews and assessment days and don't get disappointed by rejection. Keep on top of your placement search because if you really want one you will get one."