Ozan - MSc Health Psychology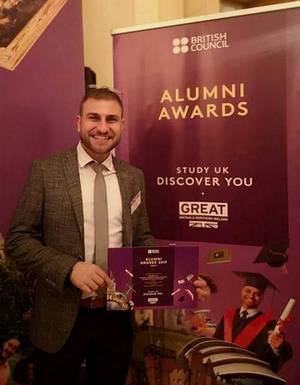 MSc Health Psychology alumni Ozan Bahcivan is the founding director of OZ Psychology Family Counselling Centre (Ozel OZ Psikoloji Aile Danisma Merkezi), a company that primarily seeks to improve the provision of psycho-social care for cancer patients in Izmir, Turkey. After completing his Masters, Ozan was offered a position at the oncology department of Baskent University hospital in Turkey. Working in a place where knowledge of formally educated health psychology was limited, Ozan was able to provide workshops about psycho-social care in oncology units to other health professionals.
More recently, Ozan works at his own private psychology practice located in Western Turkey the city of Izmir, where he is involved in practice and policy development activities, giving speeches at congresses and attending governmental meetings. In the meantime, he was elected as one of the directors of the International Psycho-Oncology Society (IPOS) where he has a voice in psycho-social cancer developments at an international level. He continues to supervise psychology, counselling, social work and mental health nurse students at his private practice.
In 2019, Ozan was shortlisted for a Professional Achievement Award at the British Council's Study UK Alumni Awards, held in Istanbul. He made the finals of the prestigious awards in recognition of his improved cancer patient care, and for using his UK education to bring a positive change to his industry, community and country.
Ozan says that receiving education in the UK made a big difference for him, allowing him to make use of the latest technologies in the psychology laboratory and high-quality facilities, and with easy access to his tutors.