Niomi Smart - LLB(Hons) Law
Studied: LLB(Hons) Law.
Blogger and entrepreneur with a worldwide following.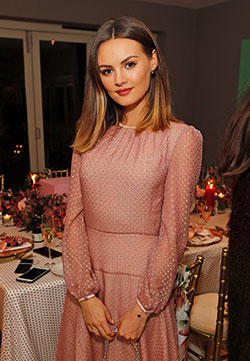 Eat Smart Author Niomi Smart, is a Wellness and Lifestyle Blogger and entrepreneur with a global audience of over 1.5m YouTube subscribers and 1.6m Instagram followers.
After graduating with a LLB Law Degree in 2013, she decided to start a YouTube channel and lifestyle blog based on her passions for food, wellbeing and beauty.

A bona fide online phenomenon, Niomi has appeared on the cover of Stella Magazine and has worked on a commercial level with brands such as L'Oreal, bareMinerals and was the face of a collection for Oasis.
Alongside maintaining her influencer status, Niomi is also the co-founder of SourcedBox, a delivery service that focuses on providing subscribers with healthy, natural snacks for the work or home.