Ben - Sociology
I made snacking healthy and nutritious
Ben Jones is the founder of Graze.com. The healthy snack delivery company employs 500 people and sends over 3 million portions of fruit and nuts to UK consumers each year.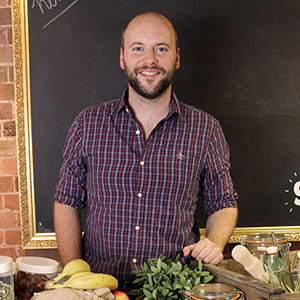 During his time at UWE Bristol, Ben developed a keen entrepreneurial spirit
"Studying Sociology widened my horizon and gave me analytical skills to start a project and take it all the way. My tutors always encouraged us to think outside the box and to find out what we're really good at. And that's exactly what I did – think outside the box!"
Later, Ben's busy working lifestyle became the inspiration for a new business idea and in 2009 Graze.com was born. Graze delivers hand-picked, nutritionally balanced snack boxes – direct to your desk.
So what are Ben's secrets for success?
"If you truly believe in your product, are willing to take a risk and surround yourself with amazing people, that's all you'll ever need."