Laura - Economics
After graduating in 2013 with a BA(Hons) in Economics, Laura Longley's putting everything she learned into practice as a Business Analyst for asset management firm, Columbia Threadneedle Investments, in London.
Standing out from the crowd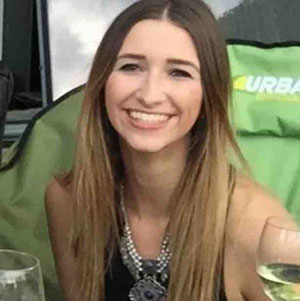 "The course wasn't purely theoretical and this is something that really attracted me to it. It's a much more applied programme than economics at a lot of universities. Rather than focusing solely on existing (possibly outdated theories), we explored current affairs and the economic climate today.
"There was a big jump between A Level and degree level Economics. Rather than being told how to answer a question, we really had to apply our knowledge and take a much more analytical approach.
"But the best part of the course was the support. The guidance and support that was available from all the tutors on my course was exceptional. The door was always open – there was no question too stupid and they were always there when you needed them.
"You can also tailor the course to what you're interested in, picking modules in your second and third years and directing the subjects towards the career path you're aiming for."
Real world value
"I'm currently studying to become a Chartered Financial Advisor and my degree gave me a really good foundation to work from – economics makes up quite a large part of the exam.
"And, while the knowledge we gained at UWE Bristol has been relevant, I've relied on the softer skills I developed at university even more. The experience you get taking part in debates and discussions, and giving presentations, sets you up for the workplace.
"The people I work with might be older than me; they might have a lot more industry experience than me. But I can use the skills I gained at UWE Bristol to work with them with confidence – knowing that I'm their equal."
The beauty of Bristol
"I love Bristol; it's such a nice city to live in. I grew up in the countryside so Bristol was the perfect place to study – there's loads of things to do, so many events going on and places to go, but everyone is friendly and happy to know you."
Beyond the books
"I was treasurer of the UWE Bristol windsurfing club. We won a few prizes (Most Improved Club, and Best Club) which was great – but I'd recommend that every student join a club because it's such a great way to meet people."