Joseph - LLM International Trade and Economic Law
Flexible. Supportive. International.
"I really enjoyed studying at UWE Bristol. Building good relationships with faculty members was easy and rewarding, and my course was very flexible.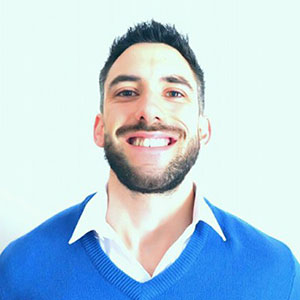 The LLM in International Trade and Economic Law is modular so I could tailor my course to my needs and interests.
"I think the international outlook of the university offers students many opportunities and I found this really advantageous.
"Plunging into research and gaining technical and regulatory knowledge throughout my course has been very useful – and the field trips were interesting and very relevant. The technical knowledge in some of my modules (such as contract law and shipping law), was very applicable to the working environment of a commercial law firm."
Opening doors
"The positive, supportive relationships I have – even now – with the faculty and my coursemates have been key to my career so far.
"When I completed the course, one of the faculty members helped me secure work experience with a law firm in in Vietnam. That led to exciting things – after Vietnam I went to work for a law firm in Singapore. Now I'm back in the UK, preparing for interviews for PhD programmes in Holland and Paris, as well as interviews for law firms here in Bristol.
"I don't think you can ever be totally prepared for career in law, but the technical aspects of my course definitely helped me get ready for the workplace. And the focus on presenting skills and teamwork has helped me hit the ground running."
Preparing for unique opportunities
"UWE Bristol helped me secure unique experiences – and these have helped me stand out a lot. I recently had an interview with the UN for a role in Beirut, so I think (if you take the opportunities that UWE Bristol and its team can offer you) the potential career opportunities and personal development opportunities are global and boundless."