Jack - Criminology
Jack studied Criminology at UWE Bristol and uses skills and knowledge he learnt during his time studying in his graduate role as a Research Officer for the Ministry of Justice on the Civil Service Fast Track scheme.
Why UWE Bristol?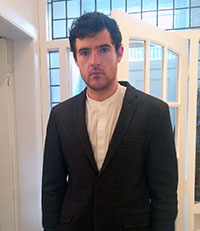 "I knew UWE Bristol was the right place for me straight away. I came to an Open Day and got a good feeling about the university and the city and after the first lecture, I knew I had made the right choice!
"Throughout my three years studying, the modules I took were always stimulating and thought-provoking. The content of the course was a good balance of developing my theoretical knowledge and increasing my technical skills. My understanding of the world we live in was encouraged and I was inspired by the passionate and enthusiastic academic staff.
"I really enjoyed taking part in seminars and debating with other students in my cohort and with the academics. The seminars and lectures were intellectually stimulating and my preconceptions were challenged every day. My confidence increased as a result of being able to express my opinions freely in seminars."
Fast track to a promising career
"After graduation, I worked for a prisons charity for six months and then returned to UWE Bristol as a Research Assistant and visiting lecturer. It was this experience and the support of the academics that meant I applied confidently to the Civil Service to get a place on their Fast Track graduate scheme.
"The Fast Stream is consistently rated as one of the best graduate schemes in the country and in my role as a Research Officer in the Ministry of Justice, I am responsible for ensuring government decisions are based on robust evidence and sound analytical expertise. I attend government policy meetings and my research informs the decisions that are made. I love knowing that I have a direct impact on society."