Fern - Geography with Environmental Management and MSc Urban Planning
The variety of topics that Fern investigated during her degree enabled her to explore several different career options, before deciding on Planning.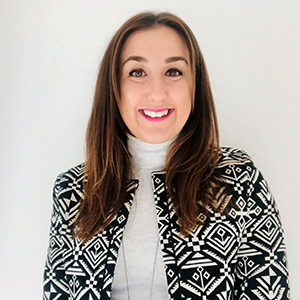 "My degree in Geography covered a vast range of issues, which gave me an excellent foundation for all of my job roles post-graduation. The mix between human and physical disciplines provided a well-rounded view of the impacts of natural processes on the human population, and we enhanced our studies by applying theories and processes in the real world.
I also found that faculty staff wanted to help and had time for me on a personal level.
"My proudest moment, apart from being the first in my family to graduate, was gaining a first class mark for my undergrad dissertation. I worked very hard on that final assignment, and it paid off when I was able to use it in my first interview - I think it gained me the job.
"After graduation I worked as a carbon management consultant, providing carbon saving advice to businesses and managing their compliance of emissions trading. I then became a campaign officer for Greater Manchester Waste Disposal Authority, aiming to encourage recycling rates in deprived areas of the city. Realising I wanted to explore my interest in planning further, I took on a role as a local authority planning information officer before beginning my MSc Urban Planning at UWE Bristol.
"During my first year the lecturers told me about an upcoming role at Swindon Borough Council for a graduate planner, and the fact that I was enrolled on a relevant master's course helped secure me the post. I'm now a planning officer within the Development Management team.
"Day to day I deal with planning applications, conduct site visits, negotiate amendments and write reports. I hope to move up to the next level in the near future. My time at university taught me far more than just academic skills. The overall student experience provided me with valuable interpersonal and transferable skills such as time management, delivering at pace and teamwork. I had a very good university experience at UWE Bristol, and I wouldn't swap it for another."