Danielle – BA(Hons) Geography
Danielle is a BA(Hons) Geography graduate who developed her passion for Geography at an early age. She loved the subject at school so when the time came to choosing which subject to study at university, it was an easy decision.
"Studying the course at UWE Bristol was a great move. The course was inspiring and the teaching staff were fantastic. They were so passionate about the subject that it sparked my interest even more. One of the highlights were the course trips – to Palma Nova and Kenya. This helped to bring to life what we learnt in the classroom.
"My course enabled me to develop valuable transferable skills. I had plenty of practise writing essays, which is how I developed strong writing skills. And the statistics module honed my maths skills. These are skills that I use in my career today when writing reports and performing data analysis.
Student life at UWE Bristol is fantastic. It's a friendly and supportive environment, and there's so much you can get involved in from sports, clubs and societies and more.
"I decided to become a course representative during the first year, as I wanted to help students get the most from their course. Whatever you're looking to get involved in, you'll find it there. And I don't think you can beat Bristol as a student city. The nightlife is excellent, and there's always lots going on in the city. And it's super friendly and welcoming too.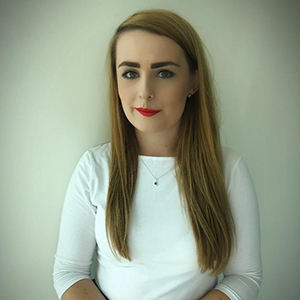 "When I graduated in 2014, I was delighted to secure a trainee role with a wealth management firm in Bristol. I worked there for 9 months learning all about the business. When I decided to move to Leeds almost a year later, I was able to take an internal transfer. They supported my development and I began studying for professional exams to become a financial adviser. I'm now a qualified para planner and I'm just a few exams away from my goal of becoming a financial adviser.
"I've no doubt that my degree at UWE Bristol has helped me get to where I am in my career. Not only were the skills useful, but the experience shaped me into a confident, career-ready graduate. I can't recommend it enough."