Daniel - Geography
Daniel Everard chose to study BA(Hons) Geography due to the opportunities it would provide to kick-start a career in global sustainability.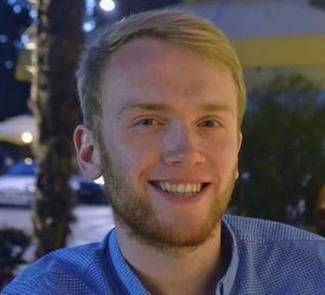 Now he has a job encouraging responsible forest management around the world.
Daniel took every opportunity UWE Bristol offered him. He became a PAL leader, a Student Ambassador and President of the Geography Society. Additionally, through the UWE Bristol Careers Hub, he completed a full-time, paid summer internship at a local sustainable and resilience events company, giving him the opportunity to network across the sustainability industry in the South West. Daniel's internship led to a part-time role during his third year, meaning he had a year's professional experience by the time he graduated, hugely enhancing his CV.
"I knew that at UWE Bristol I would be getting a world-class education, something that's really important to me."
Since graduating, Daniel has secured a job within the Forestry Team at Soil Association Certification, working on certification of the Forestry Certification Scheme (FSC) and Programme for the Endorsement of Forest Certification (PEFC), encouraging responsible forest management around the world. He is responsible for the finalisation of reports for clients and also the approval of company trademarks.
"My biggest advice is to take every opportunity you can whilst at UWE Bristol. Although it may seem like something small and pointless whilst at university, it may be something that can be applied to a future job application. I also believe that you should strive to be successful in a career you are passionate about even if it doesn't pay the most - it really helps getting out of the bed in the morning.