Dalia - Business Management with Economics
Real world skills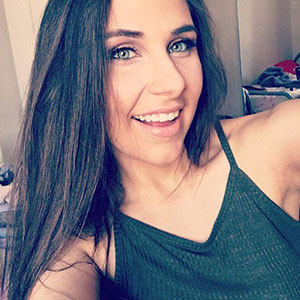 "The structure of the Business Management with Economics course really stood out when I was looking for the right course for me. And the modules on this course can all be applied to the real world, so we see how every theory we learn applies in practice. I've learned so much, as well as becoming much more adaptable.
"I'm currently on a placement year and this opportunity has been so valuable. I know that, when I graduate, I'll have real world experience behind me and more insight to help me know what I want to do next. And the skills I have developed on my placement, such as time management, will be really valuable when I go back to study in my third year."
Diving in
"In my second year, I was Vice President of the UWE Economics Society. I met a lot of like-minded people and had the chance to organise and take part in a number of events. I also worked closely with the Accounting, Economics and Finance department to support students – telling them about opportunities to look out for and about my experiences.
"I'm a student representative as well as an ambassador so I've had the opportunity to share my experiences with other students. It's given me the chance to enhance my public speaking and communication, organisation, time management and leadership skills."
Dalia's advice…
"Get involved in as many activities, societies and groups as you can. It won't just make your CV look great – it'll help you meet more people and make new friends too.
"And try to get out of the university environment every once in a while – if you find the right balance between studying, socialising and playing sport, you'll have the best three or four years of your life."