Charlie - Media and Journalism
Thanks to Charlie's infectious enthusiasm and willingness to get involved in Bristol's creative scene, she has not only gone into full-time work, but is making a name for herself in the film industry.
From award-winning writer to film critic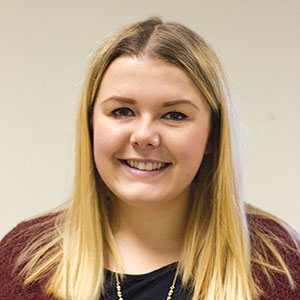 Charlie won a National Union of Journalists award for 'Journalistic Content'; interviewed Ken Loach; and reviewed films for online magazine Global Cool - all before graduating in Film and Journalism (now Media and Journalism) in July 2012.
Her drive and enthusiasm are infectious, and no doubt instrumental in her being snapped up for a full-time copywriting job on graduation. She attributes this success to getting involved with the creative opportunities on offer.
"Bristol itself was a massive draw. I knew the culture, arts and media were very rich here. UWE Bristol made us aware of the many cultural events taking place and encouraged us to take part. This opened many doors for me."
Future producer
During her second year, Charlie volunteered for the Encounters Short Film Festival. As well as gaining valuable work experience, this led to further work with South West Screen.
"My familiarity with industry professionals and willingness to get involved led to me becoming a 'Future Producer' at the Watershed. This was a great opportunity to build my skills and play a role co-ordinating their Fresh Flix film festival."
Through her Future Producer role, Charlie impressed so much that, alongside two others, she was awarded £2,000 from Live Unltd to create a multi-media interactive map, The Living Documentary.
Get involved
Alongside her day job, Charlie continues to play an active role. She blogs and works on digital marketing for Bath Film Festival. Charlie and guest bloggers also review films and report on the event on her Bath Film Festival blogger site.
"There are so many things you can do to get involved with cinema. Whether its co-ordinating short film festivals, programming events, making short films or even filming on your smartphone.
"Don't wait for things to happen, get involved and make them happen. Bristol has so much to offer creative students and if you get involved early, you will be rewarded."