Ben Mitchell -
Forensic Computing and Security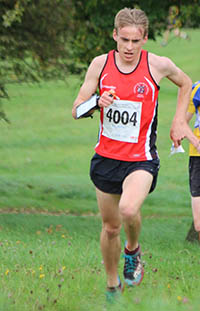 "The support I've received from UWE Bristol Sports Performance has been beyond what I'd ever expected. Orienteering is a minority sport in the UK but even so, the staff were keen to understand what the sport was about and figure out how they could help me reach my potential.
Tailored support
"I quickly started benefiting from the tailored one-to-one strength and conditioning sessions with improvements in my hill strength and running economy. This, along with physio support, has helped me train consistently throughout my long-term back problem, and I don't think I've sustained any injuries while I've been in their faithful hands! Advice on nutrition and psychology has also been helpful.
"The staff are all so keen to help out that it's easy to stay motivated and balance the athlete lifestyle with studying."
"When I started at UWE Bristol I was ranked 50th in the UK. Now I have a British Universities and Colleges Sport (BUCS) Bronze Medal, have represented UWE Bristol and Team GB at World University Championships, and have recently been selected to represent Great Britain at the World Cup.
"Bristol is a very active city – it's a great base for anyone who enjoys being outdoors and the running scene especially is good quality. Most of my training involves running off road and UWE Bristol has plenty opportunity for this on its doorstep. Places like Stoke Park, Blaise Castle, Ashton Court are all ideal."
Upcoming competitions
Major competitions coming up for me are: