Coming to UWE Bristol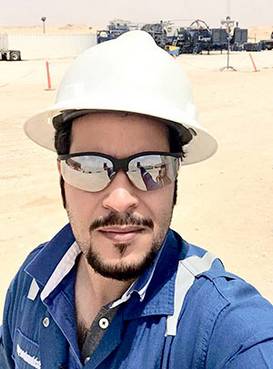 Awadh first came to Bristol for an English language course. He loved Bristol from first sight and made good friends with some UWE Bristol students. He researched the course and wanted to study in a highly competitive environment.
Awadh had a job offer before he'd graduated. Now he enjoys a lot of travel with his job and continues to working hard to build a strong career.
Outstanding facilities
"It's a tough and challenging course but the help I get from the lecturers makes it easier. Also the laboratories for engineering and the library have made my course really enjoyable. Both are open 24 hours a day, seven days a week which gives me plenty of time to study and research."
Developing additional skills
"UWE Bristol is a really good environment that allows me to make friends and build my confidence as well as develop my career prospects. If you want to improve your career and enjoy your studies, I believe UWE Bristol is the best place you can achieve that."
Travelling around as an Engineer
In his final year, Awadh received an offer from Schlumberger. After graduation he began working in Saudi Arabia on the world's biggest oil field in an intense and challenging environment.
Awadh is now a Fracturing and Stimulation Engineer. As part of his role, he has travelled to the USA and Russia to learn about different technologies and develop his skills.
"I have travelled a lot and made a lot of friends from all around the world. I have worked and am still working hard to build a strong career."
To UWE Bristol Students: Present and Future
"During the four years I spent at UWE Bristol, I learned and gained a great knowledge that supported me through my life after graduation. I would recommend students study at UWE Bristol, where they will find a massive support through their academic life. To those who already study at UWE Bristol, make sure you enjoy your journey; you have a great future ahead."