Rt Hon Sir Richard Needham - 12 November 2015
Listen to the lecture from The Rt Hon Sir Richard Needham as he delivers a talk in the Bristol Distinguished Address Series.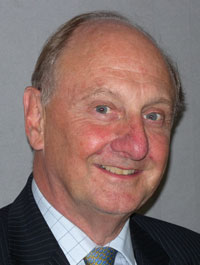 Sir Richard presented a tale of two cities, Bristol and Belfast, two of the greatest and most successful industrial ports of the Empire.
Media and coverage
Podcast
Listen to the talk in full on Soundcloud. (Please note that Soundcloud does not support IE9. Users may wish to try Chrome, Firefox, or a recent version of IE).
Download a transcript of the lecture.
Pictures and further coverage of the event can be found on the South West Business website.
Exclusive pre-address interview
Watch Sir Richard's pre-address interview below:
Discuss this event on Twitter using the hashtag #BristolLectures.