Mike Clasper CBE - 30 September 2015
Listen to the lecture from Mike Clasper CBE, Chairman of Coats Group plc / CMI President, as he delivers a talk in the Bristol Distinguished Address Series.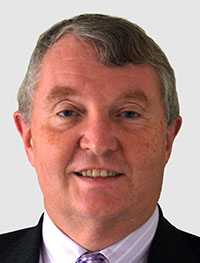 Mike Clasper CBE, Non-Executive Chairman of Coats Group plc, delivered a talk about why leaders need to think again about the performance of middle management and why middle management could be key to their productivity and long-term success.
He looked at why so many people are 'accidental managers', why they struggle with the difficult conversations that every manager faces – and why employer attitudes to investing in much-needed skills have to change.
As the President of the Chartered Management Institute, Mike drew on his experience in senior roles across organisations as diverse as BAA plc, Terra Firma Capital Partners and HM Revenue and Customs to share insights about the future of management and leadership in the 21st century.
Media and coverage
Podcast
Listen to the talk in full on Soundcloud. (Please note that Soundcloud does not support IE9. Users may wish to try Chrome, Firefox, or a recent version of IE).
Pictures and further coverage of the event can be found on the South West Business website.
Lecture slides
The presentation also used a set of slides which can be downloaded in document form.
Exclusive pre-address interview
Watch Mike's pre-address interview below:
Discuss this event on Twitter using the hashtag #BristolLectures.