Michael Ward - 16 November 2016
Michael Ward, Managing Director of Harrods, delivered a lecture entitled "Why luxury is relevant to the UK economy and the barriers faced by developing companies."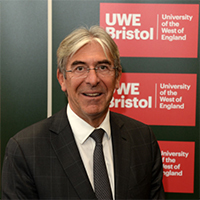 Michael gave a highly engaging speech on the luxury goods industry, explaining that Harrods is focused on a very specific 0.1% of the market as their customer base.
He described how the luxury goods market helps to put back into the UK economy by creating wealth through supporting creativity and craftmanship.
He also talked about how, as president of Walpole, the organisation helps to mentor businesses giving them the skills to survive and promoting the unique qualities of UK luxury. Michael explained that taking quality for granted and not investing in creativity can lead to loss for luxury brands.
Michael summarised by confirming the need for education, craftmanship and support from the government for luxury goods to create wealth and support the economy.
Media and coverage
Podcast
Listen to the talk in full on Soundcloud. (Please note that Soundcloud does not support IE9. Users may wish to try Chrome, Firefox, or a recent version of IE).
Pictures and further coverage of the event can be found on the South West Business website.
Exclusive pre-address interview
Watch Michael Ward's pre-address interview below:


Photos
Photos from this event and previous Bristol Distinguished Addresses can be viewed in our BDAS Flickr album.
Discuss this event on Twitter using the hashtag #BristolLectures.