James Timpson OBE - 04 March 2015
Listen to the lecture from James Timpson, Chief Executive of Timpson, as he delivers a talk called 'Con to Cobbler' in the Bristol Distinguished Address Series.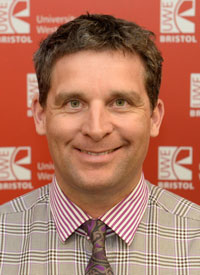 James Timpson is Chief Executive of Timpson, a family retail business based in Manchester.
Through their 920 branches, over 3500 colleagues run the shops within an "upside down management" structure which Timpson has developed to ensure those serving customers are the most important colleagues in the business.
James's maverick approach to recruitment has also enabled them to successfully forge relationships with prisons across the UK, working closely together to identify 'personalities' within the system. Training is provided to those selected with the view that upon release they may secure employment with the Company. Colleagues who have joined the Company via this avenue are part of the 'Timpson Foundation', which is an internal initiative offering help and support to the individuals concerned.
Having successfully set up the Foundation, James has gone on to help and encourage other companies to recruit from prisons and currently Chairs the Employers Forum For Reducing Reoffending. These are a group of likeminded employers who are prepared to offer a second chance to an ex-offender, who wants to grasp the opportunity of employment and changing their lives for the better.
Media and coverage
Podcast
Listen to the talk in full on Soundcloud. (Please note that Soundcloud does not support IE9. Users may wish to try Chrome, Firefox, or a recent version of IE).
Pictures and further coverage of the event can be found on the South West Business website.
Exclusive pre-address Interview
Watch James' pre-address interview below:
Discuss this event on Twitter using the hashtag #BristolLectures.