Dennis Hogan - 18 November 2015
Listen to the lecture from Dennis Hogan, Managing Director, Compass Group UK and Ireland as he delivers a talk in the Bristol Distinguished Address Series.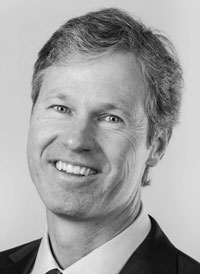 Dennis delivered an address entitled 'Inspiring a growth culture' on 18 November 2015 at the UWE Bristol Exhibition and Conference Centre.
Dennis joined the UK and Ireland business in January 2014 from Compass Group North America, where he ran a number of our businesses. Working with Compass for over 17 years, he has held a range of operational and finance roles.
Media and coverage
Podcast
Listen to the talk in full on Soundcloud. (Please note that Soundcloud does not support IE9. Users may wish to try Chrome, Firefox, or a recent version of IE).
Pictures and further coverage of the event can be found on the South West Business website.
Exclusive pre-address interview
Watch Dennis' pre-address interview below:
Discuss this event on Twitter using the hashtag #BristolLectures.