Dame Helen Ghosh - 5 April 2017
Dame Helen Ghosh, Director-General of the National Trust, delivered a lecture entitled "Why should anyone be led by you?".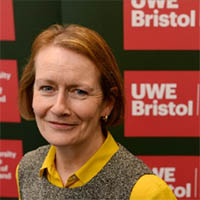 In the final address of the spring series, Dame Helen Ghosh discussed the leadership skills she has learnt from a successful career. Dame Helen is Director-General of the National Trust, which is Europe's biggest conservation charity, and was previously Permanent Secretary in the Civil Service.
She spoke about the people she has learnt from other people and explained how they have modelled and affected her career.
Throughout the address, Dame Helen reiterated the importance of developing emotional resilience, and having stamina and optimism. She explained that these – along with getting enough sleep – are key to being a good leader.
Media and coverage
Podcast
Listen to the talk in full on SoundCloud. (Please note that Soundcloud does not support IE9. Users may wish to try Chrome, Firefox, or a recent version of IE).
Pictures and further coverage of the event can be found on the South West Business website.
Exclusive pre-address interview
Watch Dame Helen's pre-address interview below:
You can find a transcript of this interview on the Business West website.
Photos
Photos from this event and previous Bristol Distinguished Addresses can be viewed in our BDAS Flickr album.
Discuss this event on Twitter using the hashtag #BristolLectures.