Ann Francke, CMI - 13 November 2014
Listen to the address from Ann Francke, Chief Executive Officer, CMI, as she delivers a lecture entitled; 'Stop Managing. Start Achieving. Why Management Needs a Makeover'.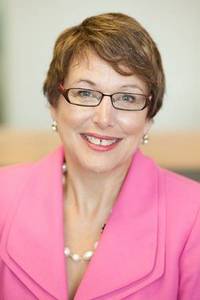 Good management achieves growth and productivity, boosts employee engagement and wellbeing, and attracts and retains talent. So why is that 80% of UK employees think their manager sets a bad example and 72% of UK organisations say they lack good management and leadership?
As Chief Executive Officer of CMI, Ann brings her extensive global management experience and her proven track record of developing people and delivering innovative strategies that result in sustainable growth.
Speaking before the event, Ann, who is also author of the FT Guide to Management, said "Giving management a makeover should be a priority for everyone who believes that our economy could perform better. A sense of social purpose, the ability to inspire people and a real commitment to developing the potential of the next generation are at the heart of good management and leadership in the 21st century."
Media and coverage
Podcast
Listen to the talk in full on Soundcloud. (Please note that Soundcloud does not support IE9. Users may wish to try Chrome, Firefox, or a recent version of IE).
Lecture slides
View the slides that Ann Francke used in her address.
Exclusive pre-address interview
Watch Ann's pre-address interview:
Discuss this event on Twitter using the hashtag #BristolLectures.