School for Higher and Professional Education (SHAPE)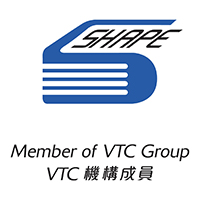 Our courses
About SHAPE
SHAPE, as a member of the VTC (Vocational Training Council) group, was established in 2003. Its mission is to provide progression pathways and matriculation arrangements for Higher Diploma graduates and other sub-degree holders who aspire to degree qualifications.
In collaboration with internationally renowned overseas and local universities, they offer top-up degree programmes in a wide range of professional subjects in both full-time and part-time modes. Students can obtain a bachelor degree awarded by respective universities upon satisfactory completion of the programmes within one to two years.
With experienced academic staff, state-of-the-art teaching and learning facilities and comprehensive support, SHAPE provide enriched quality learning experiences to students.
Welcome from the Principal, Dr Lillian Wong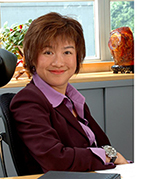 "Since the establishment of SHAPE, we have committed to a continued effort in offering the best articulation pathways to sub-degree holders. Every year we nurture thousands of students and facilitate them to take a leap forward academically and professionally.
"Here at SHAPE, students will have the privilege to study in our welcoming learning environment with full support from our devoted academic and administrative staff. Committed teaching staff coming from the partner universities will work closely with local lecturers to impart professional knowledge to our students.
"I am sure that students at SHAPE will benefit academically from the close interaction with other overseas teachers and their horizon will also be broadened."
Where are they based?
SHAPE is in Hong Kong, a Special Administrative Region of the People's Republic of China. It is situated at the south-eastern top of China and in the heart of rapidly developing East Asia. Hong Kong has a population of about 7.1 million and is a small, dynamic city which has earned an international reputation as a leading commercial and financial centre.
Further information
If you wish to find out more, please contact us:
Telephone: (852) 2595 2771
Email: shape@vtc.edu.hk
Address: Room 008, Academic Block, 30 Shing Tai Road, Chai Wan, Hong Kong