Auston Institute of Management (Singapore)
In partnership with UWE Bristol, Auston Institute of Management in Singapore delivers courses in Electronics, Mechanical and Construction Project Management, which are awarded by UWE Bristol.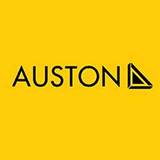 About Auston
Auston is a private Higher Education Institute that was founded in 1996 that specialises in engineering and technology education. It delivers a hands-on approach to learning and teaching. It is regulated by Singapore Government through Committee for Private Education (CPE) under SkillsFuture Singapore.
Our courses
BSc(Hons) Construction Project Management
This is a 240 credit top up from recognised prior qualifications such as the Auston Diploma in Construction Project Management.
Construction Technology and Building Services
Site Management
Project Management and Health and Safety Risk Management
Procurement and Contract Practice
Professional Practice for Built Environment Professionals
Technological Innovation and Life Cycles
Strategic and Operational Management
Collaborative Practice
HR and Financial Management
Dissertation A

MSc Construction Project Management
Construction Contract Law
Managerial Finance for the Built Environment
Project Management Principles
BIM in Design Coordination
Construction Procurement
Construction Project Management Practice
Sustainability in the Built Environment
BIM in Construction Operations
Dissertation
BEng(Hons) Electrical and Electronic Engineering
This is a 180 credit top up from recognised prior qualifications such as the Auston Higher Diploma in Engineering Technology.
Digital Design
Signal Processing and Circuits
Control
Individual Project
Materials for Semiconductors
Power Electronics
Control Systems Design
Energy Technologies
Digital Signal Processing
BEng(Hons) Mechanical Engineering (Mechatronics)
This is a 180 credit top up from recognised prior qualifications such as the Auston Higher Diploma in Mechanical Engineering.
Design and Electro-Mechanical Systems
Stress Analysis
Dynamics
Individual Project
Materials for Semiconductors
Mechanics of Materials
Integrated Electro-Mechanical Systems
Control Engineering
Energy Technologies

Where are they based?
Auston is located in Singapore. Singapore is at the south tip of the Malaysian peninsular and is a melting pot of eastern and western cultures.
It offers a wide variety of opportunities in the high-tech manufacturing sector as well as financial services.
The college receives students who are both self-sponsored as well as company-sponsored with the major electronics and manufacturing companies in the region who are looking to upgrade their skills and abilities for careers and their future.
Our Partnership with Auston
Our partnership with Auston began in 2018 with just two collaborative titles. It has expanded to cover multiple campuses and four titles in total. Auston looks to expand the collaboration to deepen the relationship and number of collaborative courses.
Further information
If you are interested in taking one of our courses, please visit Auston Institute of Management website.