UWE Bristol - USA

At UWE Bristol we are proud of our international reputation. With a thriving international community of students from over 140 countries worldwide, we are the perfect UK university to study at.
Contact us
Chat now to an International Adviser
Entry requirements - USA
The experienced UWE Bristol International team will be happy to give you advice on the suitability of your qualifications for your chosen programme of study.
Qualifications listed under each heading may satisfy UWE Bristol entry requirements to that level of study. This is not a guarantee of an offer of a place, which is at the University's discretion.
Entry onto foundation programmes
If you do not meet the requirements for our undergraduate Bachelor degree programmes, you may be considered for a Foundation Degree.
Holders of a High School Graduation Diploma with a GPA of 2.5 out of 4 will be considered for entry onto a UWE Bristol Art and Design foundation.
For other courses, students have the option to undertake an International Foundation or International Year One programme at our International College. Upon successful completion, these programmes offer guaranteed entry onto a UWE Bristol Bachelor degree programme.
Entry onto undergraduate programmes
You will be considered for first year entry with a GPA of 3.0 out of 4 in a High School Graduation Diploma (HSGD) plus one of the following:
SATR (SAT I) with a minimum score of 1050 out of 1600
ACT with a minimum score of 21
2 AP Tests with minimum scores of 3
2 SAT Subject Tests with minimum scores of 550
3 Honours or College Level classes with grades B or higher
30 Community College Credits with a minimum GPA of 2.7 out of 4.0
The scores listed above are the minimum requirement for entrance to UWE Bristol, competitive programmes require higher scores.
Some of our courses require pre-requisite subject knowledge. This must be evidenced via relevant AP tests, SAT Subject Tests, Honours or College level classes.
AP and SAT results can be sent to UWE Bristol via college code 7409.
ACT scores can be sent to UWE Bristol via college code 7992.
Transfer students:
Advanced entry may be awarded if sufficient credit has been obtained in relevant subjects:
Associate Degree/ 60 Community College credits with a minimum GPA of 2.7 out of 4
2 years of university study with a minimum GPA of 2.7 out of 4.
The scores listed above are the minimum requirement for entrance to UWE Bristol, competitive programmes require higher scores.
Entry onto postgraduate programmes
You will be considered for entry onto a Master's degree with a minimum GPA of 2.7 out of 4 in a four year Bachelor's degree.
Please note: Where UWE Bristol has an academic agreement in place with an institution, greater flexibility in entry requirements for undergraduate and postgraduate courses may apply as outlined in those agreements.
What to do if you don't meet our entry requirements
If you do not quite meet our entry requirements, our International College offers a range of university preparation courses to teach you all you need to progress to UWE Bristol.
Contacts
We work with a number of education agents across the world who can support you through the application process. Find a local office near you.

Please contact our UK based experts listed below:
Country Manager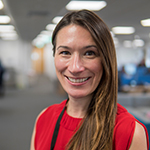 Lydia Robinson,
Regional Manager Americas
Based in Bristol
Contact us
Global visits and events
If you are interested in studying at UWE Bristol you may be able to come and meet us through one of our global visits.
View all upcoming events
.
International scholarships and funding
We have scholarships of £2,000 available to students from the USA. If you hold an unconditional or conditional offer for UWE Bristol and would like to be considered for a scholarship, simply send a short video of yourself answering the following questions:
Why did you apply to UWE Bristol?
What are you looking forward to most?
How could UWE Bristol attract more students from your country?
Please remember to state your name, country and UWE Welcome ID at the start of your video. Send your completed video via WeTransfer to Lydia Robinson at lydia.robinson@uwe.ac.uk.
The closing date for video submissions is Sunday 7 June 2020. Unsuccessful applicants will be notified after this date. Scholarships will be applied as a tuition fee discount and are offered against the first year of studies only. Recipients of this scholarship will be required to undertake ambassadorial activity for the University throughout the duration of their course.
Take a look at our list of UWE Bristol International Scholarships to find out about other available funding. You may also be interested in scholarships available from external organisations.
Funding- USA Federal Direct Loans
UWE Bristol is approved by the US Department of Education to participate in the Federal Direct Loan Program. This enables eligible US students to access financial support. You will need to include UWE Bristol's School code G21948 on your FAFSA.
Read our guide to US loans

Email: us.loan@uwe.ac.uk for further advice and guidance.
Veteran Affairs Funding
UWE Bristol participates in the Veteran Affairs (VA) Funding programme. Please see confirmation of UWE Bristol's recognition on the Department of Veterans Affairs website (using the following search terms: 'University of the West of England').

If you think you may be eligible for VA funding, you should initially contact the Department for Veterans Affairs or telephone 1-888-GIBILL-1 (1-888-442-4551).
The Dept for Veteran Affairs requires a certification of enrolment to be completed and need to approve your course before they will pay benefits to students. UWE Bristol can apply for your course to be approved prior to enrolment and send off a Certificate of Enrolment once you are fully registered. Please email us.loan@uwe.ac.uk prior to enrolment to let us know which course you will be studying and so that we can organise completion of the Certificate of Enrolment.
Payments for Tuition Fees will be sent direct to UWE Bristol and will be applied to your tuition fee account. If there is any surplus amount we will arrange to have this credited to you.
Performance Sport Scholarships
If you are a high performing athlete, UWE Bristol could offer you exceptional opportunities and support to pursue your sporting ambitions through a Performance Sport scholarship. For further information please contact performancesport@uwe.ac.uk.
Find out more from our students
Hear from Cecilia and David about what it's like to be a student from the USA studying in the UK, both at undergraduate and postgraduate level.
Meet Cecilia
Cecilia, originally from Boston, is an international student at UWE Bristol studying BA(Hons) Interior Architecture. She speaks about the benefits of studying shorter, more specialised degrees and what life is like in Bristol.
Meet David
David, originally from the USA, is an international student at UWE Bristol studying MSc Information Technology. He talks about studying the subject he loves and the support he has received from his professors.
Studying in the UK
Discover some of the things that you didn't know about the differences between the US and the UK when it comes to studying.