Engineering
We believe that Engineering is where change begins. Study with us and be challenged to think creatively, push boundaries and influence innovation. Through placements, live projects and volunteering opportunities you'll gain real world engineering experience, enhancing your employability on graduation. And because Bristol is home to a booming aerospace and engineering industry, you're ideally located to bring change to life.
See our courses
94% of students in employment and/or further study according to the HESA survey published in June 2018.

100% student satisfaction rate for MEng Mechanical Engineering (FT) in the latest National Student Survey, published in July 2019.

New multimillion pound Engineering building to open September 2020 in the heart of Frenchay Campus.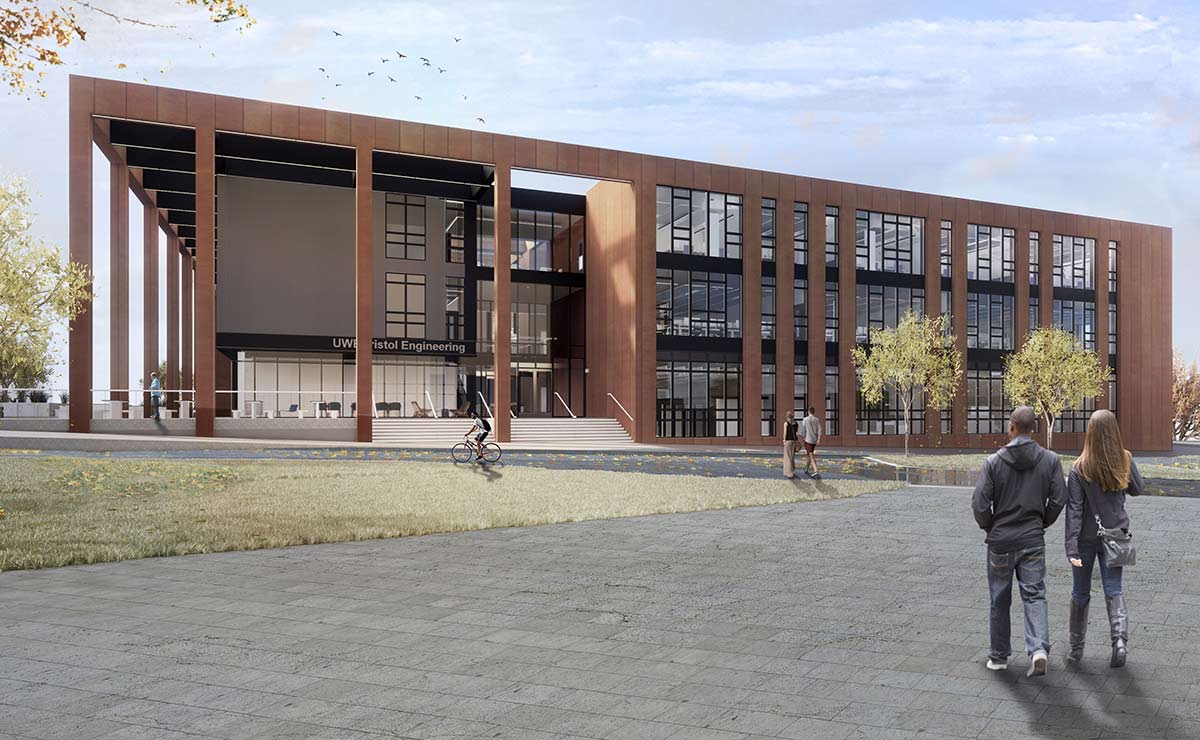 New engineering building
Our new Engineering building is designed to inspire the engineers of the future. Due to open September 2020, it'll be built for hands-on investigation, with engine test cells, wind tunnels and collaborative learning spaces. An ideal environment for encouraging you to explore, take risks and discover ways to change the world for the better.
"UWE Bristol has a key role to play in understanding our current and future skills needs, and developing the programmes necessary to deliver first class graduates with the technical expertise and professional abilities we require."
Student experiences and news
Engineering at UWE Bristol video
Studying Engineering at UWE Bristol means excellent teaching and fantastic facilities. This enables our students to learn and apply their skills in state-of-the-art labs.
You can find out more about our engineering degrees from these videos:
Foundation Engineering courses (2020/21 entry)
Undergraduate Engineering courses (2020/21 entry)
Postgraduate Engineering courses (2020/21 entry)
You can also view our non-September start date courses for 2019/20 entry.