OSCOLA: example of footnotes
The footnotes shown below are for illustrative purposes only, and may not represent citations in a format stipulated by the latest version of the OSCOLA referencing standard.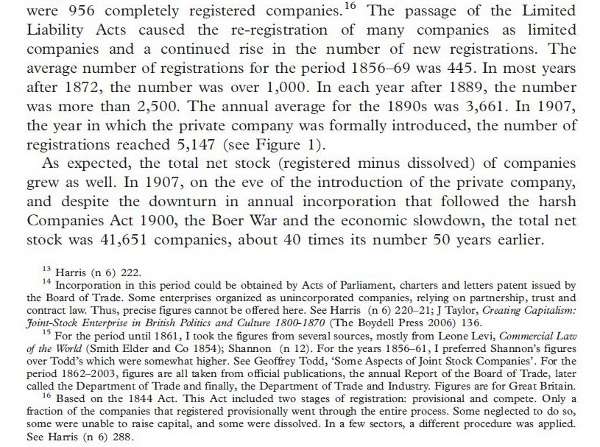 ---
Note: references in footnotes end with a full-stop, references in bibliographies do not.
Example taken from: Ron Harris, 'The Private Origins of the Private Company: Britain 1862-1907' (2013) 33 OJLS 345.