Graduate Internships Scheme
The scheme is now closed.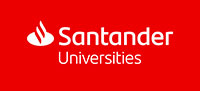 Frequently asked questions
Am I eligible?
You must be a UK-domicile UWE Bristol graduate from either 2018 or be graduating in 2019. Any graduates undertaking postgraduate study are not eligible.
What sorts of employers are offering internships?
All business sectors are eligible. Your internship must be either project based or add value to your CV. It should also include an element of training and/or mentoring. The organisations that you intern with must be an SME (small to medium-sized enterprise) with a workforce of under 250 employees and turnover of up to £50 million.
How do I approach a company I want to work for?
We encourage you to find your own internship by approaching companies speculatively. View a guide to making speculative applications (InfoHub login required).
We've prepared a statement that you may want to use in your speculative application:
"You may be interested to know that my university, UWE Bristol, is currently running a 'Graduate Internship Scheme', which offers a £1,500 subsidy to companies/organisations who employ a 2018 or 2019 UWE Bristol graduate for a ten-week full-time internship.
All internships must be paid at a minimum of £307 per week. Further details about the scheme are available on the internship web pages. If you have any questions, please contact the Internships Team at uweinternships@uwe.ac.uk or +44 (0)117 32 82353."
What are the benefits of arranging my own internship?
It demonstrates high levels of personal initiative.
You can explore opportunities that we may not have offered.
There won't be a competitive interview.
You'll have the opportunity to discuss your internship needs with your company.
What sort of work will I be doing?
Your internship project is likely to provide the opportunity to:
contribute fresh ideas to the business
grow your confidence
build on your graduate skills and knowledge.
An element of appropriate training should also be included within the programme.
Are the opportunities related to my degree?
Don't restrict your thinking to jobs directly related to your degree subject or you'll miss out on some amazing opportunities. Your degree discipline alone doesn't determine your options.
Your degree studies will have given you skills as well as knowledge, which can open the door to a wide range of challenging jobs in business, media, the environment and other sectors.
As well as gaining skills through your studies, you'll also have gained skills through part-time work, hobbies, volunteering and other activities. These transferable skills are hugely attractive to employers, and include:

research skills
written and oral communication
time management and planning
working to deadlines
IT skills
the ability to generate new ideas and work productively, both on your own and in a group.

Don't make assumptions – if a job sounds interesting, see if you can demonstrate you have the skills and attributes the employer's looking for. For many of our internships, enthusiasm, motivation and a desire to try out a new area of work to broaden your prospects will go a long way to getting you noticed.
Am I employed by the University?
No. The company will recruit you on the same basis as they would any other member of staff. You'll be paid directly by them (through PAYE) on either a weekly or monthly basis.
Do I need to sign an agreement?
Yes. We'll provide the employer with an agreement that needs to be signed by all three parties (the Employer, the Graduate Intern, and UWE Bristol). We recommend that your internship employer provides you with a separate agreement to cover any company policies not included in the UWE Bristol internship agreement.
I'm not eligible for the scheme. Where can I find other internship opportunities?
You can search for graduate opportunities within InfoHub (login required). Use the Search Vacancies toolbar at the top of the page and select Graduate Vacancies - UK as the Type of Work. Look for fixed-term or temporary opportunities if you're searching specifically for internships.
The Careers Toolkit (InfoHub login required) provides resources to assist you with finding jobs in all disciplines. To access support:
select 'Find a Job'
select 'Jobs by Occupation'
select the document for your area of interest.
If you would like more help with finding opportunities in all areas of work you can go to the Vacancy Plus desk in Ezone (2D11). This drop-in service is open Monday to Friday from 10:30-14:30.
Contact the UWE Bristol Internships Team
If you have any further questions, please contact the UWE Bristol Internships Team at uweinternships@uwe.ac.uk or on +44(0)117 32 85353.