Sophie Laggan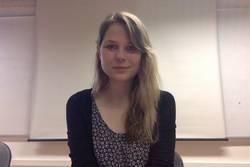 Sophie is a science communicator, community builder and food activist. She has a background in environmental science, journalism, marketing and event management, and holds an MSc in Social-Ecological Resilience for Sustainable Development.
At UWE Bristol, Sophie is coordinating a public engagement project on citizen engagement in healthy urban development. Working collaboratively with stakeholders in Bristol, they are developing a series of creative activities that will inform the public on research emerging from a national research project, UPSTREAM.
Sophie is passionate about social and environmental justice issues. In her spare time she campaigns for food sovereignty and agro ecology and is a Project Leader for Food Cycle.
Further information