Science Chatters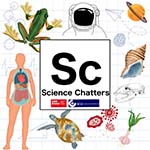 Science Chatters is the podcast from the Science Communication Unit at UWE Bristol featuring staff and students from the unit.
Each episode, we explore issues of science communication and science research with students on our courses interviewing researchers, scientists and more.
Can we solve noise pollution in the seas by making films about it? How can health research reach the communities who need it most? How do we track the wild bears of Greece from a lab in UWE Bristol? Let's chat!
Episode 1: The Arctic
The first episode of the Science Chatters podcast features two fascinating interviews. Emma Brisdion, soon to graduate with an MSc in Science Communication, speaks to Dr. Stephanie Sargeant, Senior Lecturer in Environmental Science about her recent Arctic research trip. Priya Payment, studying on the Level 3 Wildlife Film and Media module, interviews Annie Moir whose film, A Voice Above Nature, recently won a prestigious award at the Jackson Hole Wildlife Film Festival. Annie is a recent graduate from the MA in Wildlife Filmmaking.
Episode 2: Poo and Wee
In the second episode of the Science Chatters podcast we explore how poo and wee can be used by science. MSc student Jessica Howard interviews Angeliki Savvantoglou about her PhD research into the bears of Greece… through the flies that interact with that thing that bears do in the woods. Chloe Russell, also studying the MSc in Science Communication, speaks to Dr Iwona Gadja about the urine-tricity project, gaining electricity from urine. We really should have called this episode Electricity and Bears!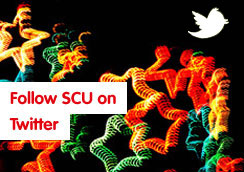 Related documents