Postgraduate research
Masters in Research (MRes) Applied Sciences
Offering students the opportunity to join the science communication research community, this programme allows you to develop specialist knowledge and research experience in your area of interest. It is particularly relevant for students who want to conduct research in your workplace or via innovative collaborations with our organisational partners. You'll work with a supervisor from the Science Communication Unit to develop an extensive research project, which answers questions to some of the fields most contemporary questions.
For more information, see the full MRes course description.
PhD research
Our academic team supervise a range of PhDs in Science Communication. At present we are interested in PhD proposals that relate to the following themes:
Science Communication through digital and social media
SciArt – who engages with artistic approaches to science engagement and why?
Science engagement in informal spaces
How do we measure the impact of science outreach activities?
Science in the media (including film, news and online representations)
We welcome students who can put forward a research proposal on a self-funding basis, or with funding from external organisations eg employers, government scholarships. For information and how to apply, please see our postgraduate research study pages or email Emma Weitkamp and Clare Wilkinson for further details.
PhD sabbaticals
The Science Communication Unit regularly hosts PhD students who are including sabbaticals at other universities in the course of their studies.
We host students who have an interest in science communication and/or public engagement, who would benefit from spending between three to six months working with our Unit.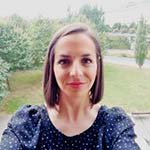 "During my visiting period at the Science Communication Unit (SCU) within my PhD studies, the strong commitment of the entire unit to my stay was the first thing I was surprised by. They gave me constant support in all the aspects of my research which allowed me to carry it out successfully. However, the visit wasn't limited to the study's tasks; there were a wide range of activities that have complemented my professional development too. For instance, the SCU, generously, offered me the possibility to sit in their master's degree in Science Communication and, by the end, I had completed around 70 hours of training. Furthermore, I was considered a member of the unit since the very first day, being invited to attend to the SCU meetings and many others events which gave me the opportunity to take part in exciting discussions and share knowledge and ideas with other colleagues. In short, the stay not only has been an incredible personal experience, but also has enlarged my professional network and has introduced me to the UK public engagement community increasing my future career opportunities." Gabriela Ojeda Romano, PhD student, Universidade da Coruña, Spain December 2017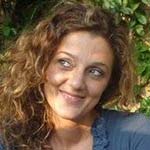 "I'm an Italian journalist completing the third year of my PhD in Science Communication at the University of Perugia. For my research project, I was looking for a consolidated and authoritative reference in the field of science communication research and the SCU at UWE Bristol, whose work I have been following for several years, is without a doubt a point of reference in Europe for research in Science Communication. The short time I spent with the SCU offered me the opportunity to make a truly interdisciplinary experience and to create a network of people that are working on science communication, which was very useful to me since my research project straddles science communication, science outreach, physics and social science. I found everyone very helpful and generous in devoting their time to having a coffee or tea, to talking with me." Pamela Pergolini, University of Perugia, Italy, March 2018.
For further information please send an email to science.communication@uwe.ac.uk. This should provide a brief outline of your PhD, why you would like to spend a period of time working with the Science Communication Unit, the university you are based at and the expected dates of your visit.