International Talent
Through UWE Bristol's International Talent Programme, you can access over 4,000 motivated and talented international students from over 100 countries worldwide – all keen to help your business flourish internationally.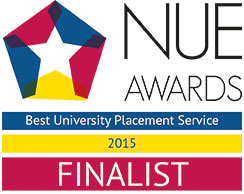 Why use UWE Bristol's International Talent Programme?
Employer events
We have a number of events where you can interact with our international students from all subject areas and levels. We can organise flexible events that work around your needs including all day events, one-hour presentations and drop-ins that give you direct access to our International Talent pool.
Contact us on internationaltalent@uwe.ac.uk for further help and information.
Internships
Our International Talent Internships enable you to recruit an intern from our pool of international talent. Find out how you can benefit from the scheme and the value it can add for your company.
Placements
International Talent placements enable you to engage with international student talent over a longer period of time, making full use of their skills on longer projects and to support longer aims.
Work opportunities
If you have work opportunities that are suitable for international students you can register on our online jobs portal CareerHub. Access is free and will give you quick, direct access to talented UWE Bristol international students and graduates
Volunteering
Tap into the enthusiasm and fantastic range of skills and experience that our international talent can bring your organisation. If you are a registered charity or a community interest company you can read our information on how to recruit volunteers.
Case studies and employer feedback
Find out what other employers think of the International Talent programme.