Employing graduate and student interns
UWE Bristol graduate and student interns offer your business a great deal, without the commitment of a new permanent employee.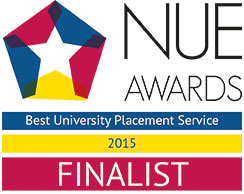 Internships at a glance, key features and benefits.
Applications are now closed for our UWE Bristol and Santander Graduate Internships Scheme.
The scheme provides funding and support to employers who wish to recruit a student for a ten-week summer project.
A salary subsidy is available to employers who wish to employ a UWE Bristol international student on a fixed-term (part time or full time) basis.
Read our case studies and discover the real business benefits of employing UWE Bristol interns.
Feedback on our talented student interns and the help we offer with employing interns is excellent.