Meet our team
Meet our talented programme management and delivery team and our facilitators.
All our clients are allocated a programme director with operational oversight of the account management and end-to-end project management of your programme. They are supported by our programme administrators and support services staff. Our facilitators, drawn from our academic faculty pool, deliver the teaching and facilitation on our programmes
Our Programme Management Team
Dr Noordin Shehabuddeen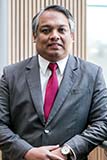 Noordin is Director of the Bristol Business Engagement Centre (BBEC) and Associate Professor in Innovation and Entrepreneurship. His remit is to lead a range of ambitious programmes aimed at further strengthening UWE's role as a provider of cutting edge business-relevant education and solutions, and as a thought and practice leader in innovation. He was Director of Business Engagement as well as Director of Business Incubator at Swinburne University of Technology in Australia, and prior to that, Director of the University of Liverpool's Innovation Academy. He was also a Visiting Professor with the Government of Malaysia.
Noordin has presented numerous global webinars as a keynote speaker, and over 25,000 people have taken his MOOC on innovation. He is the author of a practitioner handbook 'Innovation in real life: a hands-on guide to genuine innovation'. He is a Fellow of the Institution of Engineers Australia and a Fellow of the Chartered Management Institute.
Lynda Williams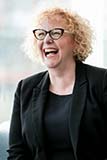 Lynda is an Associate Director in External Engagement and also manages the ILM Centre. She is an Organisational Development and Learning and Development professional with more than twenty years' corporate experience in the public, private and third sectors as well as being a qualified executive coach and mentor. She has particular expertise in developing and delivering 'fit for purpose' leadership and management programmes tailored to meet the needs of organisations and the people who work there. Additionally, she has wide-ranging experience of negotiating and managing programmes that meet national accreditation standards.
Lynne is a highly experienced and engaging facilitator and coach, and also works as an Apprentice Tutor supporting the delivery of our Degree Apprenticeship Programmes.
Rachel Evans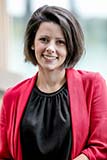 Rachel is a Relationship Manager – Alumni and Corporate. She has worked within Higher Education since 2010 in a variety of roles and since 2012 with an alumni and external engagement focus, bringing a strategic overview to a broad remit which includes alumni engagement and communications, recording and benchmarking external engagement, and the relationship management of key internal and external stakeholders.
Rachel specialises in developing meaningful relationships with regional and national companies and individuals, directly impacting on the student experience and furthering our strategic goal of delivering practice-led outstanding teaching. She also manages the team facilitating both internal and external events within the new Bristol Business School building, which opened in April 2107. She is keen to ensure that this new state-of-the-art facility is properly utilised and that our partners are also able to make best use of our new facilities
Laura Gentry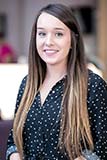 Laura is the Personal Assistant to the Director of the Bristol Business Engagement Centre, Dr Noordin Shehabuddeen. Her role involves supporting the director with diary management, organisation and administration of meetings and providing general administrative support to the wider BBEC team.
Laura also works on external engagement events, supporting external visitors to the Bristol Business School and Bristol Law School. In 2018 she obtained a Professional Certification in Digital Marketing through UWE Bristol.
Felicity Cargill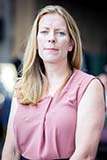 Fliss has worked at UWE Bristol since 2006 giving her a broad depth of knowledge about the University and the Higher Education sector. In her current role, Fliss manages the Professional Development Team, which directly supports our Open and Customised Executive Education programmes alongside other business engagement activity. Fliss' primary focus is around supporting the development of programmes and wider portfolio, ensuring all operational aspects of programme delivery are delivered.
Fliss also works closely with a number of professional bodies and accreditation services linked to our Executive Education Programme Portfolio to ensure our offers are current and relevant to the needs of our participants. In 2018, Fliss was nominated for a UWE Staff Excellence Award for Valuing People.
Susan Brown
Sue has worked in Professional Development administration at UWE Bristol since 2003, starting in the Faculty of Environment and Technology before taking up her current role as a Project Officer supporting the Bristol Business Engagement Centre. Sue is involved in the planning and delivery of bespoke projects and open programmes delivered both at UWE Bristol and at external venues.
Catherine Fish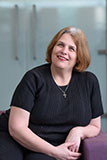 Catherine has been in the Professional Development Team since 2015, currently holding the role of Professional Development Project Administrator. Catherine's primary focus is on supporting the delivery of our programmes that are professionally accredited through the ILM, providing support to both the programme delivery team and participants throughout the programme duration.
Val Mannion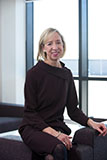 Val is a Professional Development Project Administrator working within the Professional Development team. Working closely with academic colleagues, Val deals with a broad range of Executive Education open and bespoke programmes to support their delivery. Her role includes advising prospective participants on the programme portfolio offered and supporting them through their booking and programme delivery.
Val joined UWE Bristol 5 years ago after having spent several years in the Further Education sector, and through this time has developed a comprehensive knowledge of the Professional Development activities.
Teresa Wilson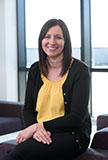 Teresa holds the role of Professional Development Team Receptionist and Administrative Support. Teresa's primary focus is the oversight of the Bristol Business Engagement Centre reception and lounge areas, ensuring a warm welcome to all staff, programme participants and visitors to the BBEC. Alongside this, Teresa's responsibilities also include supporting the wider team with day-to-day operational duties.
Ella Talbot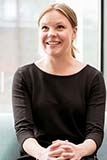 Ella is a tender writer and bid manager, providing support across the University with all aspects of competitive tendering for contracts from the public, private and third sectors. Prior to joining UWE Bristol, Ella worked in competitive tendering and fundraising roles across health, social care, criminal justice, and the housing sector. With over eight years' experience in business development roles for national, regional and small charities and third sector providers, she has a solid track record in successful income generation, including via tendering for NHS and local government contracts, trust/grant fundraising, off-tender proposals and contract negotiations.
Lucy Wicksteed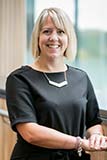 Lucy's role involves growing and developing our Business and Enterprise activity across the University and connecting with the region's businesses to support innovation and growth.
Lucy also leads and manages the Service's Business Enterprise Team, with responsibility for supporting the delivery of professional development to local businesses and delivering a range of support services to business including grant funding opportunities for R&D and scale-up projects. The team also supports the strategic planning for the University's Enterprise 2020 programme and leads and manages the Service's University Enterprise Zone (UEZ) Team, developing opportunities for UWE Bristol to collaborate with businesses in UEZ.
Jo Mein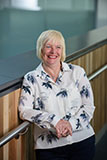 Jo is an Industry Fellow in Executive Education. Drawing on a solid HR and Learning and Development background, she is widely experienced in designing and delivering learning solutions across organisational levels, including senior management. Jo is an engaging facilitator with the ability to work with and energise groups of diverse sizes and backgrounds. Having worked within large organisations and with external training providers, she has developed a collaborative approach to the design and facilitation of learning and development programmes, to ensure that the need matches the requirement. With nearly 30 years of business experience she has a great understanding of clients' needs, and is able to contextualise her learning sessions using terminology and scenarios that meet the bespoke needs of those she is working with.
Lucy Wilson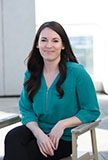 Lucy is an Industry Fellow in Executive Education. She is a strategic thinker with a collaborative, engaging leadership style and the vision, energy, intelligence and acumen to make the right decisions and deliver business impact. She has an MSc in Occupational Psychology and an MA in Biological Natural Sciences from the University of Cambridge, where she specialised in Experimental Psychology. Lucy has 12 years' corporate experience at BAE Systems, where she led programmes in the UK and globally across the 80,000 strong workforce, in a wide range of disciplines including employee engagement, leadership, learning and development, organisation development, change, talent and diversity and inclusion. Prior to this, she worked in generalist HR roles and as a HR Business Partner.
Facilitators
We draw on an incredible range of academic staff from across the University to facilitate our programmes.
Find out more
For further information on our services and courses or to arrange an initial meeting to discuss your needs, please contact the Executive Development Team.