Future Impact webinar series
The Bristol Business Engagement Centre (BBEC) at the Bristol Business School presents a webinar series highlighting the impact of the latest developments in science, technology and management practice.
Capitalising on the cross-disciplinary expertise of staff at UWE Bristol alongside pioneering practitioners, these webinars will address the questions that matter to us all in a way that is meaningful and relevant.
Our next webinar
Should we fear the robots?
Join Dr Jo Michell, Associate Professor in Economics, Professor Alan Winfield, Professor of Robot Ethics and Professor Sanja Dogramadzi, Professor in Medical Robotics as they discuss the rise and rise of robots in the workforce. How will this impact on our economy? What ethical questions are raised by the robot revolution and how far away are we from a post-work society? The Bristol Business Engagement Centre at the Bristol Business School aims to address these questions, amongst others, and leave you with a better understanding of the impact artificial intelligence could have on our society and the business of being human.
Please fill out the registration form to book.
Previous webinars
The exploitation of money by financial criminals – do you know enough?
Thursday 15 November 2018 - 12:00-13:00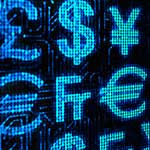 Have you ever thought about whether your online transactions could be a mask for terrorist activity? If not, this webinar will illustrate the threat posed by financial crime and the current trends adopted by financial criminals in disguising their proceeds of crime with a focus on cryptocurrency. Listen in as Nicholas Ryder, Professor in Financial Crime, heads up a panel tackling these questions and the problems associated with increasing levels of compliance.
With guest panelists from PwC and Lexis Nexis this webinar promises to tackle the big questions and leave you better prepared to take positive action to protect yourself and your business.
Listen to the recorded webinar
Please note that you need to register to access the recording.
Social media and body image: Finding the positives
Tuesday 25 September 2018 - 10:00-11:00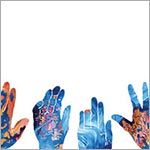 Our inaugural webinar, presented by Dr Noordin Shehabuddeen, with panelists from the Centre for Appearance Research (CAR) focused on social media and body image. The Centre for Appearance Research (CAR) is the world's largest research group focusing on the role of appearance and body image in people's lives.
Dr Amy Slater, Deputy Director, CAR and Professor Diana Harcourt, Director, CAR will share their expertise, cutting edge research and knowledge.
You can still listen to the excellent inaugural Future Impact webinar.