Publications
Our research is published in leading academic journals, as well as in a range of books, reports and practitioner articles, many of which are accessible through the UWE Bristol Research Repository.
Publications by BLCC members
Click below to see the list of recent publications produced by our members.
Our members have also contributed to a number of books: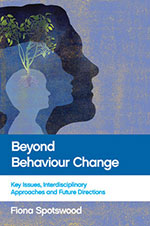 Beyond Behaviour Change
Publisher: Policy Press
Date: 2016

Edited by Fiona Spotswood, UWE Bristol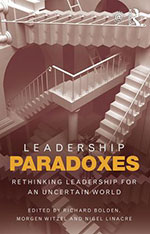 Leadership Paradoxes: Rethinking Leadership for an Uncertain World
Publisher: Routledge
Date: 2016

Richard Bolden, UWE Bristol, UK, Morgen Witzel, University of Exeter, UK and
Nigel Linacre, Extraordinary Leadership Ltd, UK (eds)
Visit Routledge for information and reviews.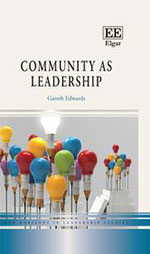 Community As Leadership
Gareth Edwards
Publisher: Elgar
Date: 2015
Read about this book at Edward Elgar.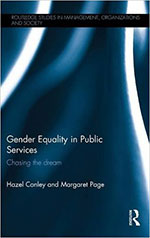 Gender Equality in Public Services: Chasing the Dream
Hazel Conley and Margaret Page
Publisher: Routledge
Date: November 2014
Visit Routledge for more information.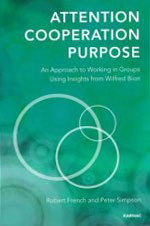 Working in Groups: Attention, Cooperation and Purpose. Using Insights from Wilfred Bion
Robert French and Peter Simpson
Date: In press - September 2014
Publisher: Karnac Books
Visit Karnac Books for a synopsis.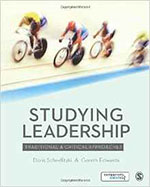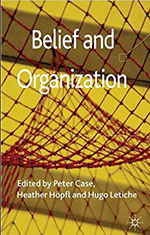 Belief and Organisation
Peter Case, Heather Hopfl and Hugo Letiche (eds)
Date: October 2012
Publisher: Palgrave
Visit Palgrave for more information.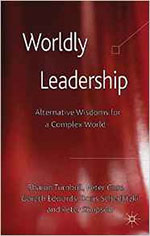 Worldly Leadership: Alternative Wisdoms for a Complex World
Sharon Turnbull, Peter Case, Gareth Edwards, Doris Schedlitzki and Peter Simpson (eds)
Date: December 2011
Publisher: Palgrave Macmillan
See publishers site for more information.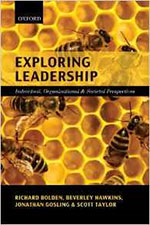 Exploring Leadership: Individual, Organisational, and Societal Perspectives
Richard Bolden, Beverley Hawkins, Jonathan Gosling and Scott Taylor
Date: July 2011
Publisher: Oxford University Press
Go to Oxford University Press for more information.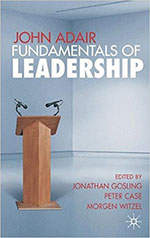 John Adair: Fundamentals of Leadership
Jonathan Gosling, Peter Case and Morgen Witzel
Date: June 2007
Publisher: Palgrave Macmillan
Visit Palgrave for more information.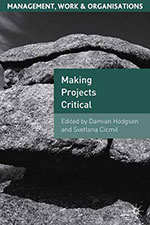 Making Projects Critical
Damian Hodgson and Svetlana Cicmil (Eds)
Date: September 2006
Publisher: Palgrave Macmillan
Check out Palgrave Macmillan for more information.