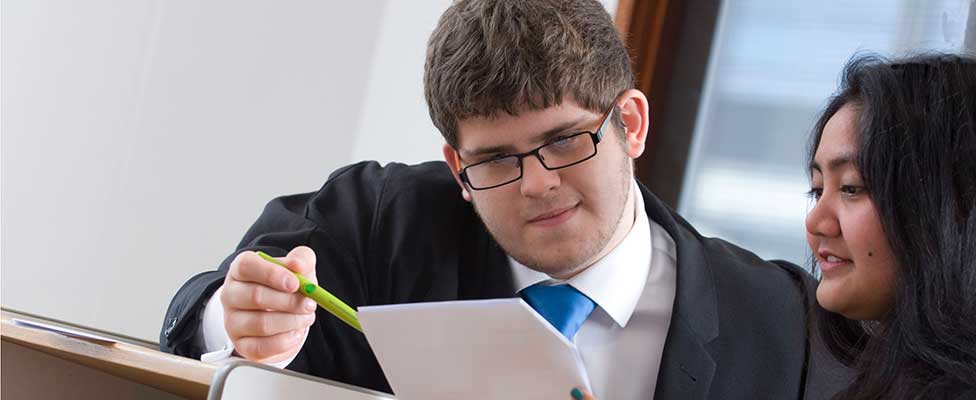 Professional law courses at UWE Bristol
Real world legal training
Law at UWE Bristol is designed to get you into work fast. It offers courses that are practical, professional and provides opportunities to work on real cases. Our strong links with law practices and the Bar ensure our graduates leave with a wealth of professional experience and have an excellent chance at securing employment.
"The support I have received and the quality of the teaching at UWE Bristol were key factors in helping me to secure a vacation placement, and a subsequent training contract at a top city law firm." Victoria Keenan Legal Practice Course.
Professional Skills Course (PSC)
UWE Bristol offer the Professional Skills Course (PSC), a Solicitors Regulation Authority prerequisite to qualifying as a solicitor. There are 12 days of training in total.
Our PSC is delivered via face-to-face tuition. We also offer tailor-made in-house courses.
LLM courses
We also offer a range of academic Law masters courses which focus on specific areas of Law, enabling you to develop a specialism.
We are dedicated to supporting your career aspirations. Our course director and tutors work with our Careers Service, regional legal employers and recruitment experts to put you in the best position when applying for legal employment and preparing you for entry into the legal profession.
Find out about our Professional Law Open Events at UWE Bristol. Meet course tutors from the Department of Law and see the law specific facilities including the mock court rooms, law library and teaching rooms.