Innovation, Operations Management and Supply
The Innovation, Operations Management and Supply (IOMS) research group is formed around the core disciplines of innovation, operations management and supply chain management.


Our expertise
We have particular expertise in the areas of:
service science
business models
value
lean process improvement
costing
procurement
complex networks
process modelling
innovation (with an emphasis on innovation in the digital economy).
We share a common interest in meeting the twin hurdle of academic rigour and industrial relevance. Our research uses the concepts and ideas from the academic disciplines of innovation, operations management and supply chain management to empirically test and validate constructs.
The team includes both research and teaching staff to ensure that ideas and constructs flow from our research into teaching, and enables students to engage in research projects where possible.
Our researchers are all active in their particular fields, producing leading journal publications, and working with organisations to ensure engagement with practice to deliver relevant and impactful research.
Our research team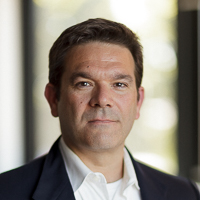 Dr Alves, Senior Lecturer of Information Systems and Operations Management, has extensive experience in management of large multi-disciplinary teams and large grant platforms. He leads the IOMS Research Group. Dr Alves' research interests include delivery system design, impact of digital economy in management and humanitarian aid delivery systems.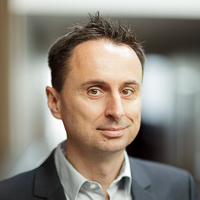 Professor Parry has managed research consortia within the automotive, aerospace, music and construction industries. He has published and edited numerous international journals. He is currently focused upon the digital economy, working on personal data, user-perceived vulnerability with regards to data sharing, and digital business models.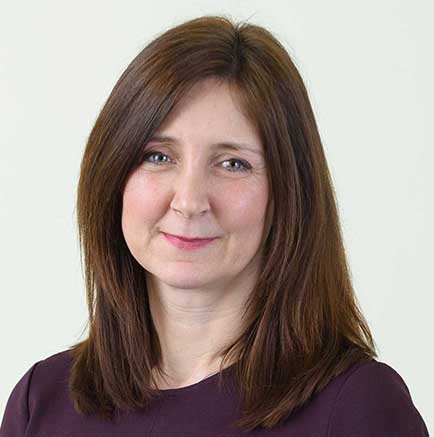 Professor Phillips, Professor in Strategy and Operations Management, provides the Research Group with experience of managing large-scale collaborative projects. Her work impacts upon policy and practice in procurement in complex public sector supply networks such as the NHS and UK Higher Education Institutions (HEIs).
Professor Phillips is currently the network director of a £500K Engineering and Physical Sciences Research Council (EPSRC) project called Re-Distributed Manufacturing in Healthcare Network (RiHN), which looks at the potential for new technologies such as 3D printing to transform existing healthcare delivery.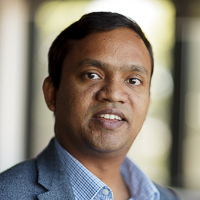 Professor Kumar, Professor in Enterprise Operations Management, is an expert in the area of green supply chain management and supply chain integration. His research interests also include process modelling, innovation in SMEs (small and medium-sized enterprises), operations strategy, and service supply chains.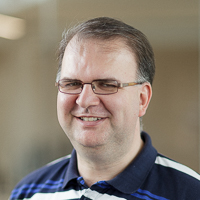 Dr James, Senior Lecturer, is actively involved in teaching both operations management and research methods. He will act as the liaison between the active research and the pedagogical activities of the research group. His aim is to maintain the flow of research-led teaching into Bristol Business School courses to increase the levels of external engagement and work readiness.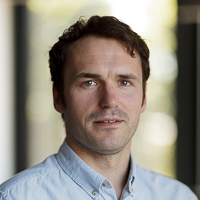 Dr Bradley, Senior Lecturer in Economics, is a leader in research on sustainable development and currently principal investigator of the 'Understanding and assessing business models for sustainability' project, leading the UWE Bristol work on the Linkage Local Sustainability Fund Project. The research involves engagement with industry and other organisations. His core research interest is to understand the transition required in bringing about economies that embody sustainable development at local and global levels.
Professor Mohammed Saad is Professor of Innovation and Technology Management at the Bristol Business School. His research focuses on the key determinants of the process of knowledge exchange and the vital role of the university within a system of innovation. His considerable experience spans the areas of mainstream operations management, innovation and technology management, and global policy related issues of knowledge development, transfer and institutional collaborative learning. Professor Saad is engaged in several collaborative research teams working on systems of innovation.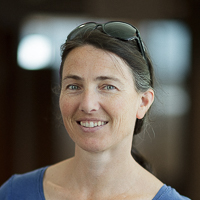 Dr Smith is Leader of Strategy and Operations Cluster at the Bristol Business School. Her areas of expertise are Operations Management/Supply Chain Management. An active researcher, Dr Smith, focuses on the areas of service quality, small business, sustainable supply chains and ERP implementation.

Clayton, Senior Lecturer in Strategy and Enterprise, has a background in supply chain management and operations management in the leisure industry, venture capital, ecommerce consultancy; and is currently conducting research into the nature of pedagogy and its relevance to the concerns and motivations of key stakeholder groups.
Alex is a postdoctoral research fellow at the Bristol Business School. He is currently working at the cutting edge of Internet of Things and business model thinking, and is part of a multi-university research team (Cambridge, Warwick, Surrey and UWE Bristol) on the EPSRC Hub of All Things Living Lab project.
Hub of All Things (HAT) is an enabler for personal data collection and use. The focus is on trust, identity, privacy and security (TIPS) in the digital economy, centered on understanding and measuring user's perceived vulnerability to TIPS issues. Parallel areas of work include behavioural operations (decision-making, errors and biases, individual differences in planning), supply chain segmentation and integrating analytics in operations management.
PhD Students
Christopher Lipp
Christopher is a doctoral researcher in the IOMS Research Group at UWE Bristol under the supervision of Professor Glenn Parry. His proposed research is focused on the role of business and innovation centres in the development of young, innovative firms. His background is in international management, innovation management and entrepreneurship. He completed his MSc at the University of South Wales and the IPAG Business School, Nice.
Ellen Hughes
Ellen is a doctoral researcher in the IOMS Research Group at UWE Bristol under the supervision of Professor Glenn Parry.
Her proposed research: What attracts designers to Bristol and why do they stay? Designers' experiences of migration to the city, 1974 – 2015.
Bristol has been identified as an important UK city for design, home to a large number of designers working across a wide range of sectors from illustration, film and TV, to architecture and engineering. Ellen's PhD research examines the motivating factors in designers' migration to Bristol in the context of the individual's life story. Traditional migration theory suggests that individuals migrate for economic and lifecycle reasons. Richard Florida's Creative Class theory claims creative workers are highly mobile and are attracted to places that facilitate their lifestyle preferences. Empirical evidence finds little support for Florida's theory, suggesting instead that traditional factors are as important for creative workers as they are for their non-creative counterparts. Other factors have also been highlighted: social networks, and an individual's personal trajectory. Through an analysis of 65 in-depth life story interviews with designers working across the sectors in Bristol, this research will offer a nuanced understanding of migration experiences, demonstrate how social and professional networks operate to validate migration and occupation choices, and identify the role of familial associations with place in location decisions over the course of life.
Ellen previously worked as an oral historian for the British Library on the Crafts Lives project, documenting the lives of the UK's craftspeople. She has an MA in the History of Design (RCA/V&A) and a BA in Ceramics.
Jackie Barker
Jackie has worked in procurement, supply chain and operations roles in large tech companies and semiconductor start ups. As well as lecturing at UWE Bristol, Jackie is also a Research Fellow for the Faculty of Health and Applied Sciences at UWE Bristol and runs an operations consultancy.
Jackie's PhD uses critical realism to look at the way citizens collaborate with the NHS, using a local health network as a case study.
Udonna Okeke
Udonna is a PhD researcher investigating innovation diffusion in healthcare networks, focusing on the roles of contractual and relational governance mechanisms. His work examines how governance mechanisms such as trust, information exchange, and reputation can affect the diffusion of innovation in healthcare networks. The study is part of a large collaborative research programme focusing on NHS England carried out by a multidisciplinary group of academics drawn from three different universities to evidence the value of an Academic Health Science Network (AHSN).
Learn more about IOMS
In this short video, Research Group leader, Dr Kyle Alves, provides an introduction to the members of IOMS and their areas of interest and specialism.