Members of the Applied Marketing Research Group
A variety of staff work within the Applied Marketing Research Group (AMRG). You can take a look at their research interests and contact details below.
Group leaders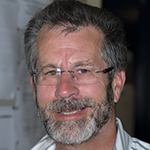 Current research interests for Tim include academic/practitioner engagement and co-creation of value in services.
Tim regularly runs training programmes with industry and other organisations, such as:
IBM (customer management and relationships)
Sainsbury's (delivering product and service innovation)
NHS (applying business thinking in the new marketplace)
Marketing planning (Small and medium sized enterprises).
He has published extensively in internationally excellent journals such as the European Journal of Marketing, the British Journal of Management and the Academy of Management Learning and Education.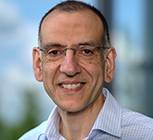 Prior to joining UWE Bristol, Mario spent 20 years in branding and design consultancy in client services roles, and several years in brand management roles at HJ Heinz and Harveys of Bristol.

Mario is Associate Professor in Marketing and teaches services marketing at undergraduate level and marketing strategy at postgraduate level. His research focuses on value co-creation and resource integration in the context of client–agency relationships. He has published in journals such as Industrial Marketing Management, European Journal of Marketing, and Marketing Theory, and is regularly invited to share his research findings with organizations such as Bristol Media, the Design Business Association, the Professional Marketers' Forum, and the Data and Marketing Association. Mario engages extensively in knowledge exchange activities, delivering marketing masterclasses to SMEs.

He is a Regional Council Member of the DMA, and Fellow of the CIM and of the IDM.

Group members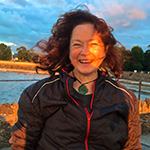 Janet joined Bristol Business School in January 2011. Before joining the Business School she was a Senior lecturer in Marketing at Victoria University of Wellington, New Zealand. Janet was awarded a PhD in 2006 from Bradford University School of Management.
Her PhD dissertation explored the nature of:
services
excellence
quality
consumer focus
corporate/organisational identity.
As a lecturer, Janet has taught across a number of marketing courses including International Marketing, Social Marketing, Consumer Behaviour and Services Marketing.
Janet is an active researcher and has published in a number of journals including the Journal of Strategic Marketing, Journal of Services Marketing and The International Journal of Nonprofit and Voluntary Sector Marketing.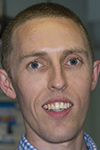 Tom is a senior lecturer in marketing within the Bristol Business School at UWE Bristol. He joined the University following 11 years in consultancy, latterly as an associate director at Grayling in Bristol.
Tom teaches digital marketing at both postgraduate and undergraduate level and he is a tutor for the Digital Marketing Institute Professional Diploma.
Tom is also currently studying for a PhD researching Behavioural Economics in Online Environments. Supervised by Professor Adam Joinson at the University of Bath, he is examining the behaviour of consumers using social media.
Tracy is the programme leader for Marketing and Marketing Communications programmes and leads/contributes to undergraduate and postgraduate taught throughout the fields of marketing and retail.
Until recently, she has been dividing her time between academia and professional work, where her roles have included World Wide Head of Marketing for Speedo International and Director of Planning for Levi's Europe. Her approach is based in practicality and draws on her wide experience across a variety of business disciplines.

Clare is a Senior Lecturer in Events Management. She has worked on international, national, civic, and community level events across the public, private, and not-for-profit sectors.

Clare has been teaching in Higher Education since 2011 and is a Fellow of the Higher Education Academy. Clare teaches at both undergraduate and postgraduate level, and her teaching focuses on events and sustainability, event policy/strategic event design, globalisation, contemporary issues in events, and research methods for marketing and events.

Clare has published research on London's bid for the 2012 Olympic Games, and has co-authored book chapters on sports event volunteering, and Sustainable Event Design. She has also worked on consultancy research for Culture and Sport Glasgow. She is currently working on research on how Boomtown Fair use narrative and theming to foster environmentally responsible behaviour. As a trained Assessor for A Greener Festival, Clare also conducts event evaluations.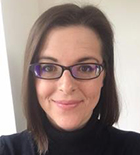 Kim is a Lecturer of Marketing and an early-career researcher currently working on a project on co-creative innovation and new product development within the UK railway industry. In addition to publishing the findings, the outcome aims to inform innovation implementation strategy and routes to market for businesses. She is also currently studying for a Master of Research (MRes) exploring routinisation as an enabler of dynamic capabilities within highly regulated industries.
Kim was the top-performing graduate of UWE Bristol's BA(Hons) Marketing Communications programme for 2017. Since graduating, Kim has completed an "Outstanding"-rated Knowledge Transfer Partnership with UWE Bristol and Viper Innovations Ltd.
Before working in Higher Education, Kim worked in a marketing capacity in the engineering field for companies such as the Bloodhound Supersonic Car Landspeed record programme, Mitsubishi Colt Car Company, and Enlight Photography, makers of the Orbis Ring Flash.
Kim is a member of the Worshipful Company of Marketors, working towards becoming a Freeman of the City of London.