Members of the Applied Marketing Research Group
A variety of staff work within the Applied Marketing Research Group (AMRG). You can take a look at their research interests and contact details below.
Group leaders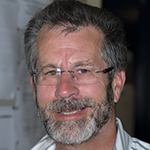 Current research interests for Tim include academic/practitioner engagement and co-creation of value in services.
Tim regularly runs training programmes with industry and other organisations, such as:
IBM (customer management and relationships)
Sainsbury's (delivering product and service innovation)
NHS (applying business thinking in the new marketplace)
Marketing planning (Small and medium sized enterprises).
He has published extensively in internationally excellent journals such as the European Journal of Marketing, the British Journal of Management and the Academy of Management Learning and Education.
Prior to joining UWE Bristol, I spent 20 years in branding and design consultancy, and several years in brand management at HJ Heinz and Harveys of Bristol.
As well as undergraduate and masters teaching, I am involved in knowledge exchange projects with SMEs, and research in the field of buyer-seller relationships and value co-creation.
I am a Fellow of the Chartered Institute of Marketing.
Group members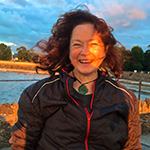 Janet joined Bristol Business School in January 2011. Before joining the Business School she was a Senior lecturer in Marketing at Victoria University of Wellington, New Zealand. Janet was awarded a PhD in 2006 from Bradford University School of Management.
Her PhD dissertation explored the nature of:
services
excellence
quality
consumer focus
corporate/organisational identity.
As a lecturer, Janet has taught across a number of marketing courses including International Marketing, Social Marketing, Consumer Behaviour and Services Marketing.
Janet is an active researcher and has published in a number of journals including the Journal of Strategic Marketing, Journal of Services Marketing and The International Journal of Nonprofit and Voluntary Sector Marketing.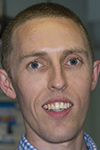 Tom is a senior lecturer in marketing within the Bristol Business School at UWE Bristol. He joined the University following 11 years in consultancy, latterly as an associate director at Grayling in Bristol.
Tom teaches digital marketing at both postgraduate and undergraduate level and he is a tutor for the Digital Marketing Institute Professional Diploma.
Tom is also currently studying for a PhD researching Behavioural Economics in Online Environments. Supervised by Professor Adam Joinson at the University of Bath, he is examining the behaviour of consumers using social media.
Tracy is the programme leader for Marketing and Marketing Communications programmes and leads/contributes to undergraduate and postgraduate taught throughout the fields of marketing and retail.
Until recently, she has been dividing her time between academia and professional work, where her roles have included World Wide Head of Marketing for Speedo International and Director of Planning for Levi's Europe. Her approach is based in practicality and draws on her wide experience across a variety of business disciplines.
Lucy has been lecturing and researching for over 20 years, gaining her PhD on consumer disadvantage in 2002. Her interests broadly fit within the field of non-profit marketing and, in particular, charitable giving and social marketing.
She has led modules in new product development, nonprofit marketing, and marketing research and has extensive supervisory experience that includes PhD supervison.
Lucy has published in a wide range of journals including Nonprofit Management and Leadership, Voluntas, the International Journal of Retail Distribution and Management and the Journal of Nonprofit and Public Sector Marketing.