MBA student story: Alison Anderson
Course: Executive Bristol MBA (part-time)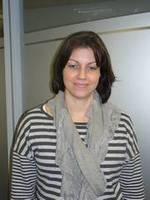 From: UK
"I have worked for the National Health Service (NHS) for 25 years and I am currently a General Manager. As I have family commitments, I felt that the course met my personal needs and gave me the opportunity to do something for me.
"As I would like to continue to climb the career ladder within the NHS, I felt that I would benefit from developing my theoretical knowledge of management and that the kudos of having an MBA qualification would help at interviews.
"When I started the Executive Bristol MBA, I came with an open mind - I had taken a year off work and had decided that I would take every experience offered. For example, the consultancy project, which has pushed me beyond my comfort zone . It has been great to be able to relate academic theory to a real work-based issue, in an area I have not worked before.
"We have had a number of guest speakers on the course who have really brought lots of real-life experiences. However, I think I have got the most from my peers within my class who all come with a vast amount of business management experience from all different walks of life.
"During the course I have become more confident about where I could go with my career and feel it has definitely opened up a number of options for me. For me this course has delivered probably 90% of what I expected and I came with pretty high expectations."