Postgraduate consultancy projects
Our MBA, MA Marketing and MSc Management courses allow postgraduate students to take a step towards more senior management positions.
Our students will develop skills to become more accomplished managers who are able to:
improve business, service and people performance
achieve change
boost profitability
deliver long-term success.
About the consultancy project
Students are offered the opportunity to carry out either group or individual consulting projects during the course of their programme.
The project should run for approximately three to four months and you can have either one student or a group of three to four students.
Individual consultancies commence in May or August and group projects in late January.
You will receive assistance and advice throughout from our placement team. Students are supervised throughout the project by academics with commercial experience.
There is no cost incurred to your organisation for this service, however, we would recommend covering basic expenses, agreed with yourself in advance.
Deciding on a project
Students will inject new ideas into your chosen business need that might not otherwise have been reviewed due to lack of resources.
The nature of the consultancy project will reflect opportunities and issues selected by your organisation and can relate to any function therein.
Previous projects include most aspects of business and public sector activity. We suggest that highly technical projects are avoided unless of course we are able to field a student who has the necessary expertise.
The project usually involves some external research and access to internal data and, with the client's permission, the organisation's stakeholders.
Previous projects
Previous projects have included:
a feasibility study for a parking assistance app
a strategic plan for a film producer
marketing communications planning for a nationwide health charity
the creation of a business model to develop electric vehicle charging infrastructure across the Bristol area
a review of Corporate Social Responsibility policy for a US IT corporation
an employee retention plan for an engineering company.
What do you need to provide?
All we request is that you provide:
The necessary data and contacts to allow the student(s) to produce coherent recommendations
Office space for them to conduct some of their research
A staff member to work as their nominated client and commit to the project throughout.
What will our student(s) provide?
They will provide an in-depth analysis, a final written report and presentation.
In addition, you will gain a fresh perspective from talented students offering structured problem solving and opportunity analysis skills.
Next steps and further information
If you would like to be involved in this scheme please fill out this online form.
If you require further information, please contact the Placements Team via email at placements@uwe.ac.uk.
For details regarding other schemes, please view our information on recruiting students and graduates.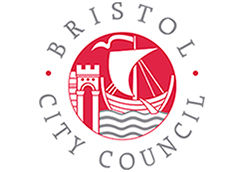 Ben Robinson, Policy Team Manager, Bristol City Council
"We like to offer students the opportunity to work with us. In this particular case the timing was perfect, there was a specific piece of urgent work that needed to be done, with specific skills required to do it. The idea the student proposed to us was a perfect fit for the job.
The student provided an excellent and very thorough piece of work, but more than that, became an integral part of the team in his short time with us. He needed to speak to partners, providers and stakeholders and did so with exceptional professionalism."